Welcome to the

Spring
Issue of
CapeWomenOnline!
As we begin to emerge from the dark days of winter, we are delighted to present our Spring Issue of CapeWomenOnline, where we celebrate the sense of renewal and energy that comes with this inspiring new season. With grim economic news saturating the airwaves, we chose to feature articles intended to nudge you into action to not only face these challenge, but also embrace the opportunities that lie ahead.
The Table of Contents on the right tells it all, but here are a few highlights:
• After months of campaigning for Change, Nicola Burnell traveled to Washington, D.C. to join in the celebrations and witness the Inauguration of Barack Obama. Read her report from the National Mall as she discovers the true essence of "WE ARE ONE" and why "We are the change we have been waiting for" is just the beginning of a whole new campaign. Go to article

• We celebrate the publication of Anne le Claire's new book "Listening to Silence: A Meditation on the Practice of Silence" with a review by Virginia Reiser, where Anne shares how stillness can lead to a deeper sense of self and our place in the universe. Go to article

• Saralee Perel discovers why it is so important to "Never Save the Best for Last" after she sorts through boxes stored in her attic for years that contain treasures from her mother's life, many never used. Go to article

• Sheryll Reichwein explains how in Feng Shui, Spring is Wood Season, and we can welcome the change that the Wood Element brings by clearing out old imagery that blocks the flow. Go to article

• Is your pantry running low on supplies? Whose isn't these days. Read how one woman's visit to a local food pantry changed her perspective of herself, and her community. Go to article

• This month's featured entrepreneurs are Kris Larsen and Blaize Fortunata of Harwich Central Café whose dream of "putting community first" is the foundation of the success of their business. Go to article
This magazine is for YOU, it's about people you know, stories you can relate to, local resources that you can access, even a chance to express yourself. We have deliberately kept this website simple—simple to use, simple in design, simple in concept; in fact, as much like a magazine as you can get online.
Again, we express our deepest thanks to all who have contributed to this magazine. Your willingness to add your voices to these pages enables us to create a forum for all women, and to constantly address the issues we face together.
We hope you find these stories of women's lives and their experiences inspiring and useful. We encourage your feed-back; let us know your thoughts and send us your ideas for future contributions. We look forward to hearing from you!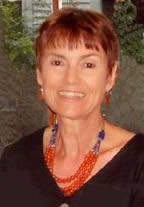 Gillian Drake, Publisher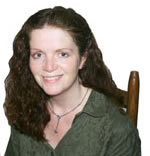 Nicola Burnell, Editor
P.S. As promised, articles from past issues are still accessible — click on the link in the Table of Contents to your right.

WE CAN
537 Main Street, Suite 2H
Harwich Port, MA 02646
(508) 430-8111
www.wecancenter.org
Resource list:
www.wecan.dabbledb.com
info@wecancenter.org

WE CAN
offers support for Cape women. Call
WE CAN
to set up an appointment to speak with a counselor about the programs. All services are offered free of charge. Donations are gratefully accepted
Helping Our Women

A resource center for women with chronic, life threatening
and/or disabling illness
Serving Provincetown
to Eastham
Post Office Box 1376
336 Commercial Street #9, Provincetown MA 02657
Tel: 508.487.4357
Fax: 508.487.4364

www.helpingourwomen.org
info@helpingourwomen.org
Independence House
Independence House, Inc. is a private, non-profit organization, established in 1979 to serve the needs of battered woman and their children. In 1981, Independence House added rape crisis services to its programs.
HOTLINE:
1-800-439-6507
SPRING ISSUE 2009
Table of Contents
Style & HomeGo to page
• Never Save the Best for Last
by Saralee Perel
• On Getting Involved and Making a Difference . . .
by Nicola Burnell


Life Stories Go to page
• Re-Tool, Re-Wire, and Re-Inspire
by Jacquie Scarbrough
• WE ARE ONE – Yes We Are!
by Nicola Burnell, reporting from Washington, DC

Relationships/Family Go to page
• Over the Bridge: Working the 12 Steps
by Beverly R.
•The Church, or . . . The Struggle for Survival
by Johanne Keiffer

Body/Mind/Spirit Go to page
• A Message from Spirit: Spring Cleaning for the Soul
Channeled by Lynne Delaney
• Feng Shui: Spring – Wood Season
by Sheryll Reichwein

Health Issues Go to page
• BOOK REVIEW: Anti Cancer: A New Way of Life
by David Servan-Schreiber, MD
review by Gillian Drake
• 2009 - Year of the Patient Woman:
As Strong As An Ox
by Kathleen O'Keefe-Kanavos
• Questions & Answers: Cancer Dialog
by Kathleen O'Keefe-Kanavos

The Environment Go to page
• Old-fashioned Cleaning Remedies
• "Feed The Birds – Tuppence A Bag"
by Nicola Burnell

Women & Work Go to page
• Featured Woman Entrepreneur:
Harwich Central Café: Putting Community First
By Katie O'Sullivan
• How WE CAN Works For You
by Arlene Kirsch
Women & Words Go to page
• Author Anne le Claire :
Listening to Silence: Book Review by Virginia Reiser
• Book Review by Pat Bertschy
"Those Who Save Us" a novel by Jenna Blum
• On Becoming a poem by Marjorie Block

Art & Creativity Go to page
• Harwich Artist Pamela Chatterton-Purdy's
"Icons of the Civil Rights Movement"
• Creativitiy Catalysts
by Gail McMeekin
* Vera Lynne Champlin, Featured Artist

. . . . . . . . . . . . . . . . . . . . . . . .
Responses to the
December Issue:
Thank you so much for sending along Cape Women and your article. I really enjoyed it and found it motivational! I love the resources you provided, as well. I have always had a passionate interest in health and this was more good information.
Are you familiar with Total Wellness, a newsletter by Dr. Sherry Rogers? I'm always referring to it and bringing it along should I have to go to the doctor's. Also, I just ordered, at a friend's prompting "Anticancer: A New Way of Life" by David Servan Schreiber.
– Vera C., Orleans
Thanks, Vera - we ordered the book right away, and you'll find a review of it on the Health Page.
And readers, you will see Vera's wonderful paintings throughout the pages of this magazine.
Just a quick note to thank you robustly – the magazine is great and I am enjoying it immensely. Big hugs! This is so great! Thank you for doing this! I will be a reader and looking forward to maybe having something to say. The photo of the deer and the orbs is stunning, I'd seen some research on the subject but this reawakened me. I find it fascinating.
– Kathi B., Hyannis
Loved the issue of Cape Women, so beautiful and helpful. – Kate S., Brewster
This is a great online magazine! I enjoyed the health article and I follow the same low/no sugar diet. I will try Xylitol, I have been using Stevia.
– Liza B., Truro
Congratulations! Excellent! Happy to see you are back! – Darby Z., Chatham
The magazine is fabulous. I love it. I've sent the link to everyone. – Anne G., Eastham
Hello! I've just discovered Cape Women Online & am delighted at this new incarnation of one of my favorite magazines -- I was so sad when Cape Women disappeared; congratulations on making it available in cyberspace. Many thanks.
– Rosanne S.

I love Cape Women Online, just love it!
– Doina B., Barcelona, Spain

To receive email announcements of each
new issue, please enter your email address
into the box at the top of the page.

For Kathy O'Keefe-Kanavos' Questions & Answer column about cancer, go to Health Issues
Please support our advertisers!