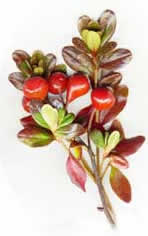 Simie Maryles
Painting the Winter Landscape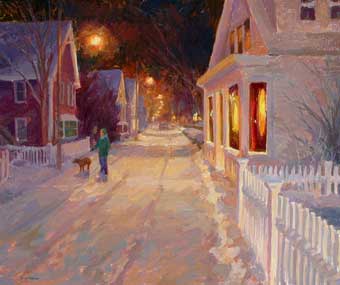 SIMIE MARYLES first came to Provincetown in the summer of 1974 to work as a pastel portrait artist in the tourist trade. It was there that she first began painting landscapes outside—"en plein air"—and became intoxicated with outdoor painting and color. Her style of painting, which up until this time had been more classical and tonal, reflecting the urban environment she had come from, began to shift to a more intensely colorful and "broken-brushstroke" approach, clearly influenced by the bright clear light at the seashore and the community of Impressionist painters living on Cape Cod.
Simie began her painting career as a small child in the suburbs of New York City. She began her formal art training at the Ecole des Beaux Arts in Paris, France, then returned to New York to study at the Art Students' League, and at Pratt Institute in Brooklyn. Her painting style and subject matter have continued to evolve, from pastel landscapes of gardens and marshes in sunlight to a full exploration of mixed media pastel painting and finally to a return to oil painting. Most notable is her use of light, both sunlight and lamplight, and her ability to evoke powerful emotions.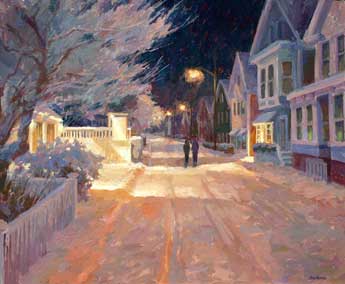 Simie Maryles, "Crystal", oil on canvas

Talking about her work, Simie says:
"I am drawn to painting night because of its mystery . . . what can be seen and what's unseen. Night in winter, dark but with windows lit, is particularly poetic because of the contrast of outside cold and inside warmth and glow. It's a stark contrast both in terms of colors—golds and oranges against cooler ochres and lavenders—and in terms of emotions. For me, a snowy winter night in Provincetown is particularly moving because of the lonely, empty streets accentuating the lit windows. It's a kind of feeling of being entirely alone and yet connected to all the life happening inside those lighted windows. While my Provincetown winter night paintings are clearly of a particular place and season, for me they're more about an emotional landscape and the winter night is the vehicle through which I am able to explore the feelings of aloneness and ambivalence, the feeling of being cold and alone with warmth just within reach, the romance of stillness and the quiet companionship between two people or a person and a dog in a silent, frozen, glistening landscape, as well as the poignancy of other emotions that would be impossible to articulate. Snow has a way of transforming a scene because of the way it blankets everything and changes shapes . . . and at night it lights up the dark with its reflectiveness and the lovely way that light plays across it. There's a wistful metaphor somewhere in here about life, a kind of romantic melancholia, and I think that's what continues to intrigue me and brings me back to painting the night snow in Provincetown again and again."
Continued in next column:
. . . . . . . . . . . . . . . . . . . . . . . . . . . .
CapeWomenOnline.com
P. O. Box 720, North Eastham, Cape Cod, MA 02651
Telephone: (508) 255-5084
© Copyright 2008 | All rights reserved
"The practice of art isn't to make a living,"
Kurt Vonnegut said.
"It's to make your soul grow."
Holiday Visions in Dennis
Holiday Visions is an annual Dennis Village event that offers visitors free art receptions, artists demonstrations, art fairs, live entertainment, a visit with Santa, trolley rides, a tree lighting, caroling, storytelling, and refreshments, B&B open house and delicious food and refreshments.
Winstanley-Roark Fine Arts Gallery in Dennis will be featuring a "Masterpieces for all Seasons" small works exhibition,
as well as showcasing
"The Interpretative Icons of Cynthia Vascak."
Artists' Reception, Sunday, December 14, 2 to 4 PM
Gallery open from 11 AM to 4 PM serving refreshments.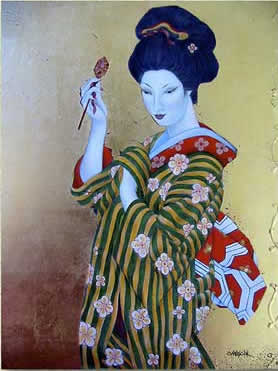 Cynthia Vascak, "Geisha with Plum Blossoms"
egg tempera on panel, 9" x 7"
The art of Cynthia Vascak is characterized by elegant simplicity and clarity of line and vision. Currently the head of the Art Department at Plymouth State College, her print making and encaustic paintings have garnered her national recognition. After a nasty fall several years ago she had to recoup from a broken hip. She took this time to start painting in egg tempera. Becoming immersed in the medium, she started studying with egg tempera Icon masters from Russia and Italy. She has developed a unique and contemporary interpretation of the Icon tradition, a style that reflects both great intellectual endeavor and artistic insight.
Winstanley-Roark Fine Arts
744 Route 6A, Dennis, MA 02638
www.masterfulart.com
. . . . . . . . . . . . . . . . . . . . . . . . . . . . .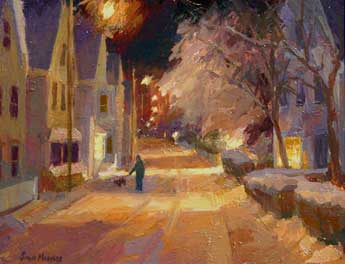 Simie Maryles, "Quiet Companions," oil on canvas
Simie has shown her work in galleries all over the US, and has participated in juried and museum exhibitions in New York, Washington, DC, and Los Angeles. Her work has been included in numerous books, and she has completed corporate commissions in Boston and New York City. Her paintings are included in private and corporate collections throughout the US and in Europe. Ten years ago, she and her husband, sculptor and blues musician Moe Van Dereck, opened their own gallery in Provincetown's "gallery district" in the East end of town. The Simie Maryles Gallery at 435 Commercial Street is open all year, call (508) 487-7878 for opening times.
www.simiemaryles.com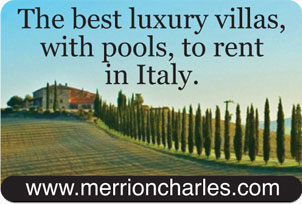 ________________________

Rowley Gallery, Orleans Celebrates a New Home
Elizabeth Rowley has moved her gallery into a larger space, just four doors down the road from her other, famed for being probably the smallest and cosiest gallery on the Cape!
Now with more room, she shows the work Seven Award-Winning Cape Cod Artists, including John Clayton, Tom Eaton, Mary Giammarino, Janet Gilmore, Barbara Harmon,
Dorothy Strauss, & Lorraine Trenholm.
"Tiny Gems/Enormous Talent"
November 22nd - December 24th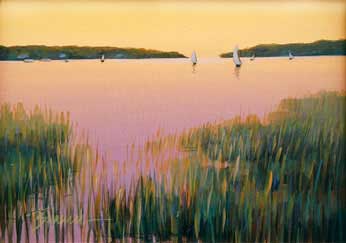 "New Work for the New Year"
January 1st - January 31st
Open House January 1st, 2 - 4 p.m.
Bloody Mary's & Quiche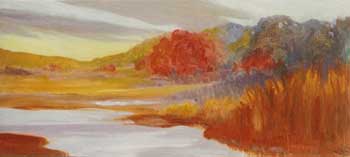 Rowley Gallery
84 Route 6a, Orleans, MA 02653 | 508-255-3690
www.elizabethrowleygallery.com
rowley_elizabeth@yahoo.com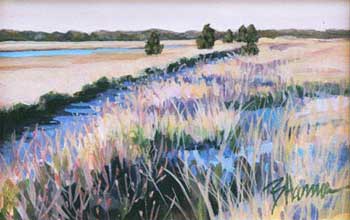 Top image: Barbara Harmon, center image: Lorraine Trenholm, bottom image: Barbara Harmon