Welcome to the

Holiday
Issue of
CapeWomenOnline!
We are pleased to present our Holiday Issue of
CapeWomenOnline,
where we celebrate this special season with a collection of essays and articles about the warmth and joy, and sometimes the sadness, that comes with the holidays.
The contents of this issue runs the gamut from fun—cookies! to serious—cancer, reflecting many different aspects of our lives. The Table of Contents on the right tells it all, but here are a few highlights:
• Always dreamed about running your own business? Our featured entrepreneur this issue is Annika Iliadis of Centerville Wellness and Yoga, who shares with us her secrets for success in starting and running your own business.
• We are very proud that Bev Ryle has chosen this venue to publish her candid essays, soon to be a book, about her experiences as a mother of addicted children. Bev, who recently published a professional book on finding and creating work, is a gifted writer with tremendous insight, so we hope you enjoy her stories.
• And Lynn Kiele Bonasia, author of Some Assembly Required, writes about her amazing realization that the novel she wrote presaged her future. Who knows where the ideas came from? Did Life imitate Art? Or did Art have foresight?
• Yes, we know it's the holidays and this is a tough time to lay this on you, but sugar and refined carbs. are REALLY, REALLY bad for you. New research has linked high sugar consumption to the current epidemic of degenerative diseases — cancer, heart disease, arthritis, Alzheimer's. One cookie won't hurt, but please, for the sake of your loved ones, please limit your sugar intake! And read the article!

This magazine is for YOU, it's about people you know, stories you can relate to, local resources that you can access, even a chance to express yourself. We have deliberately kept this website simple—simple to use, simple in design, simple in concept; in fact, as much like a MAGAZINE as you can possibly get on a web site.

Please take your time and enjoy each article. There is much wisdom in these pages, with stories of women's lives and their experiences which we hope you will find inspiring and useful. And past issues are still available—click on the link in the table of contents on this front page.
Again, we wish express our deepest thanks to all those who have contributed to this magazine. We do hope you enjoy this issue, and we encourage your feed-back. Please contact us and let us know your thoughts and send us your ideas for future contributions. We look forward to hearing from you!

We hope that the cheeriest of the sentiments in these stories will hearten and sustain you through the Holidays and the coming winter months!
Gillian Drake, Publisher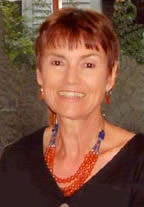 Nicola Burnell, Editor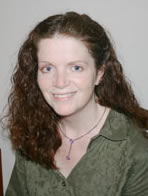 WE CAN
537 Main Street, Suite 2H
Harwich Port, MA 02646
(508) 430-8111
www.wecancenter.org
Resource list:

www.wecan.dabbledb.com
info@wecancenter.org

WE CAN
offers support for Cape women. Call
WE CAN
to set up an appointment to speak with a counselor about the programs. All services are offered free of charge. Donations are gratefully accepted.
Helping Our Women

A resource center for women with chronic, life threatening
and/or disabling illness
Serving Provincetown
to Eastham
Post Office Box 1376
336 Commercial Street #9, Provincetown MA 02657
Tel: 508.487.4357
Fax: 508.487.4364

www.helpingourwomen.org
info@helpingourwomen.org
Independence House
Independence House, Inc. is a private, non-profit organization, established in 1979 to serve the needs of battered woman and their children. In 1981, Independence House added rape crisis services to its programs.
HOTLINE:
1-800-439-6507

HOLIDAY ISSUE 2008
Table of Contents
Style & Home
• A Tale of the Plum Pudding
by Katie Flohr O'Sullivan
• Making Sweet Memories
Cookies Help Define the Holidays
by Debi Boucher Stetsoon
• Upon First Seeing a Ripe Fig
poem by Rhoda M. Staley

Life Stories
• Holiday Healing: The Inner Child
at Holiday Time
by Sheryll Reichwein
• The Gift of Community
by Kathleen O'Keefe-Kanavos
• The Season of Giving
by Johanne Keiffer

Relationships & Family
• "Mom I have something to tell you"
by Beverly Ryle
• The Year I Didn't Do Christmas
by Beverly Ryle

Body/Mind/Spirit
• A Message from Spirit
Channeled by Lynne Delaney
• Orbs and Three Deer: photo by Tessa Rudd

Health Issues
• Cancer Prevention & The Anti-Cancer Diet
by Gillian Drake
• Ten Reasons Not to Eat Sugar
• Responses to " My Battle against Cancer"
by Kathleen O'Keefe-Kanavos

The Environment
• What We Love About Winter!
Nicola Burnell, Marie Sherman, Anita Caruso,
Pat Bertschy, Barbara Struna, Gillian Drake
• No More Wintertime Blues!
by Olivia Miller
• Winter's Work
by Anne Garton
• Victory Gardens: The Case for an
Edible Landscape by Gillian Drake
Women & Work
• Featured Woman Entrepreneur:
Annika Iliadis of Centerville Wellness and Yoga
by Jane Schaller
• Pondering Retirement: Life Beyond Work
by Jacquie Scarbrough

Women & Words
• Author Lynn Kiele Bonasia:
How one author's novel became her own
instruction guide for moving on.
POEMS:
• The First Snow by Anita Mewherter
• The Gift by Judith Partelow
• Nauset by Cynthia Zaitzevsky

The Arts
• Painting the Winter Landscape: Simie Maryles
• Holiday Visions in Dennis:
Winstanley-Roark Fine Arts

__________________
Responses to the
September Issue:
"I love the fall issue, Great job everyone."
—Patricia Bolduc, Fabric Creations, Orleans
"I LOVE this new magazine. Congratulations to all of you! —Berta Walker, Provincetown
"Congratulations! The stories all look so interesting, and it's great to see the names of so many people I recognize! I admire you so much for what you're doing. Keep up the good work." — Deb Carr, Mashpee
"Congratulations!! Excellent! Happy to see you back!"
— Darby Ziruk, Chatham

"FABULOUS! So many great articles. Thank you so much! Great Work! — Coco Larrain, Brewster
Please support our advertisers!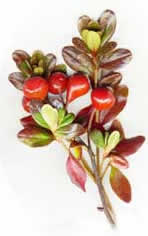 "Hey, great job. And, I do know what effort goes into website design and planning as I'm currently heavily involved in developing one for work. I think you've really taken the right decision to relaunch the magazine online!" — Juliette, Oxford, UK
"I am blown away by the magazine - what a FABULOUS job!" — Liza, Yarmouth
For responses to Kathy O'Keefe-Kanavos's article on cancer, go to Health Issues
To receive email announcements of each new issue, please enter your email address into the box at the top of the page.