I'm interested in receiving submission guidelines. Is that something you could e-mail? Thanks in advance. Your publication is wonderful. Keep up the good work.

Lisa
Editor's Note: You can now find our submission guidelines on the footer bar of every page of the magazine. We welcome your suggestions and submissions!
Look for Lisa'sThe Good Earth article on the Environment page of this current Fall 2010 issue.
Hi Katie,
Love the article. Very professional and well written… Thanks for everything. Talk with you soon.
Cheers,
Marc Wollman
Vice President
marc@ecousable.com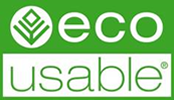 The summer issue looks AMAZING, and it reads well, too! Seriously, great stories ... great layout, excellent! WAY to GO!
One suggestion: can you make a CWO search place (or did I miss it), so people can search for an article, artist, etc.?
Great Job
Stephanie
www.authorsden.com/stephanieeboosahda
Publisher's Note: Great idea Stephanie, thank you for your suggestion. Our web princess is looking into adding a Search Bar on the Homepage to make navigation between the pages and the many archived issues a little easier.
Please support our advertisers!
Editor's Note: Darlene Carucci's article appeared in the Summer Issue of CWO. The story of her decision to spend a year in Mexico with her youngest child garnered a huge response on FaceBook. We've included a sampling of the kudos she received below:


Wow! Terrific article, beautifully written. I am jealous for the exciting year you have ahead of you. I admire your spirit. Buenos suerta amiga!
Pamela


Congratulations. I am so very proud of you. I read every word of your story. Pretty damn good. It brings back memories of my 1st published article.
It's so cool to see your name in a magazine.
Carl
What a great time in your life to be able to travel and share this with the little one, loved your story, keep writing.
Rosemary
WOW!! What a wonderful article! I just called Terence to read it aloud to him. We both thoroughly enjoyed every word together!
I am so happy you decided to write about your adventure, and now you must promise to keep writing! You have a talent and will have much to write about.
Xoxo- Jennifer
Cape Women Online magazine is fantastic. I read them all. Thank you for doing this! I advertise, too, because I want to support you!
I'd love to see the magazine published more often than quarterly, but I know it's very time consuming.
hugs-
Debbie
www.deborahannsrainbow.com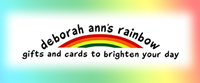 Publisher's Note: Thank you for your suggestion Debbie, and I would also love to see us publish more frequently. It is a goal we are certainly working towards. Your advertising support is an important step toward making that happen. Thank you!
Hi Katie,
I'm so thrilled to read about your enthusiastic response to bobble- and I wanted to give you a heads up that we'll be expecting a bobble for smaller hands to be hitting shelves in time for back to school - so I'll definitely keep you in the loop when that happens!
All the best,
Katie Brennan, HL Group
www.waterbobble.com
Editor's Note: CWO recommended the resuable bobble on our Environment page of the Summer Issue, now available in 3 sizes. Visit them on the web at www.waterbobble.com
We love to hear from Cape Women and we appreciate your Feedback about Cape Women Online magazine.
If you have an idea for a story or feature, please email Katie or Nicola.
We are currently accepting articles for future issues. Early submissions welcome!