The Bike Rack: A Pedal-Up Eatery
by Sheryll Hirschberger Reichwein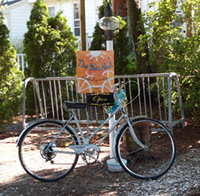 Open for Business
When we purchased The Beach Rose Inn in 2006 and moved to Falmouth, there were rumors about the Shining Sea Bikeway. The popular paved path stretches from the outskirts of Downtown Falmouth to Woods Hole, and the rumors had it expanding north along the railroad tracks, through West Falmouth.
The railroad track crossed our road, Chase Road, 200 feet from our front door.
We were delighted by the idea. But many of our new neighbors were skeptical.
Over and over again, we heard, "They've been talking about expanding that bikeway for years." And, "I'll believe it when I see it." And, "Don't hold your breath." And a variety of other such clichés born of past cycles of raised expectations followed by seemingly inevitable disappointment.

Working Her Avocation
by Mathil Mishalanie
Emily Boosahda Hopkins was an avid Cape athlete for well over a decade. She played in several town recreational programs and was a star on her school teams. Hockey, soccer, basketball – you name it, she played it.
At that time, her sights were set on becoming a sports medicine doctor. She spent years volunteering at Cape Cod Hospital. During school vacations she shadowed Dr. Micheli at the Children's Hospital Boston.
But the fates had a different career in mind for her.
She's combined her love of sports and her desire to make a difference into a successful career as the head coach of Slippery Rock University's Women's Lacrosse team.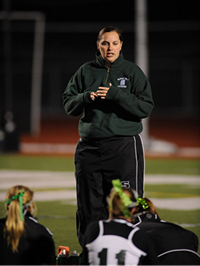 Now Emily gets paid to do what she loves: coach young athletes, guide students on and off the field, and develop the student athlete into a successful member of the community.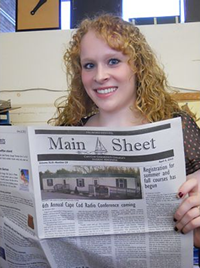 Young Women to Watch: Emma Haselton
by Stephanie Boosahda
One may ask, "What kind of a life story can a nineteen-year-old have?"
In the case of West Barnstable's Emma Haselton, it's a passionate adventure with a distinctly local flare, an enthusiastically bright-eyed main character in love with the opportunities in front of her, and an excitedly open ending.
Emma is a sophomore at Cape Cod Community College (CCCC) and actively involved in both community and campus programs. She radiates a contagious, "I'm so happy to be here," attitude about everything she does.
Her main extracurricular focus is her work as editor of the school's newspaper, the Main Sheet. "I've always been interested in a career in journalism."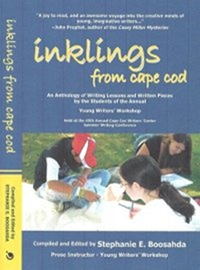 Compiled and edited by
Stephanie Boosahda
Available at www.amazon.com

Or visit www.authorsden.com/ stephanieeboosahda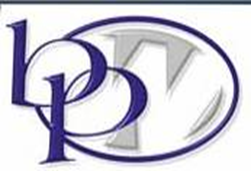 Business and Professional Women's Foundation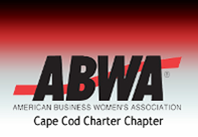 Helping businesswomen of diverse occupations grow personally and professionally through leadership, education, networking support, and
national recognition.

ABWA Cape Cod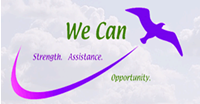 Women's Empowerment through
Cape Area Networking