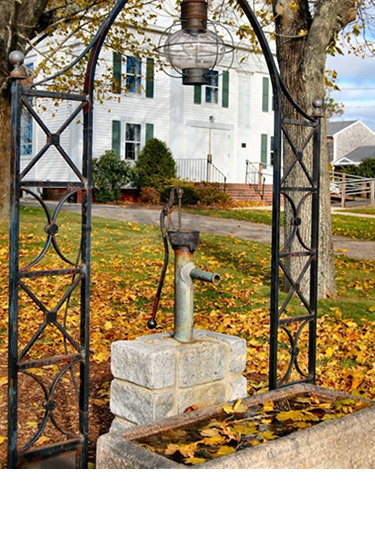 Reflections of Fall, by Claudia Robinson
As hot summer days dissolve into the golden sunsets of Fall, we enter the most sensual season Cape Cod has to offer. Red flooded cranberry bogs lie nestled among woodlands adorned with autumn leaves, cinnamon and cider simmer on the stove and hearths crackle with the warmth of family and friendship.
In the Fall issue of CapeWomenOnline we celebrate the season of harvest and community, and explore the many ways Cape Women reach out to help others.
Claudia Robinson shares how you can Help People Help Themselves by volunteering at Missie's Closet. Jane Schaller travels with her church to New Orleans to help Rebuild NOLA, and Olivia Miller brings Healing of the Body, Mind and Spirit to women touched by cancer at the Haven for Healing retreat.
In The Richest of Tapestries: Between Sea and Sky, Lauren Wolk illustrates how 21 Cape artists support one another's creativity during a week-long retreat in Truro.
We also look at women preparing for major life changes. In A Summer Road Trip, student Mariah Orchid Kelley explores potential colleges and discovers what is really important to her. Nicola Burnell realizes more than one dream in Grand Designs: Navigating the Amazing trails of Motherhood, as she reflects on a recent visit to the Grand Canyon with her teenage sons.
Before the ground freezes, Mary Beers reminds us there's still time to Get Mud Between Your Toes, and Katie O'Sullivan enjoys Adventures in Community Gardening. In The Good Earth, Lisa Markley discovers the bounty of Clare Bergh's Bon Terra Nursery.
Talking of abundance, we have 8 new contributing writers featured in this issue. We are thrilled to share their stories, and we are forever grateful to our regular contributors, whose unique voices make this magazine possible. Thank you!
Happy Harvest!