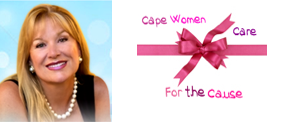 Cancer Q & A
with Kathy Kanavos
Ask Me Anything!
Kathy O'Keefe Kanavos addresses your concerns about Cancer
Dear Kathy,
I'm reaching out to you to help a friend right now, and I am a firm believer that nutrition can play a huge part along with conventional and holistic treatments. My girlfriend was just diagnosed with breast cancer. I really believe nutrition can play an important part in regaining our health when we are sick, but I don't know what to do to help her, and I don't know who else to ask about mixing holistic with conventional treatment. Do you have any suggestions? I don't know what to expect and I don't know what to do to help her nutritionally.
Cindy
Dear Cindy,
You sound like a fantastic friend. Thank you so much for contacting us here at CapeWomenOnline Magazine. Yes, we can help. You are absolutely right about the importance of nutrition during treatment. It is an important part of recovery from treatment and illness during our battle with cancer. Unfortunately cancer treatments are still slash-and–burn making recovery a long process if nutrition is not addressed. However, I believe we are going to see some positive changes in cancer treatment soon. There are so many easy ways to use healthy food. To list them all would be daunting and taking them out of context according to the situations. The book Surviving Cancerland: Intuitive Aspects of Healing is full of suggestions that are tried-and-true. It is in your local bookstores and available on line. Good luck. Your friend is lucky to have you in her life.
Kathy
Dear Kathy
Thank you for telling me about the book, SURVIVING CANCERLAND: Intuitive Aspects of Healing, because I need to read it to help my girlfriend. Five years ago she was diagnosed with stage 3 BC (invasive ductal) and she just found out today she has fluid around her lungs that has cancer cells. Super devastated! Now waiting to see if the cancer cells are related to her breast cancer or something different. Did you experience any of this? Is this recurrence and do yu think she can survive this?
Cindy
Dear Cindy
My first BC was stage 2 invasive ductal with it in my lymph node. When I found out 5 years later, just like your girlfriend, that my cancer was back as stage 4, I was devastated, too! All you can do is roll with the punches, try to control your imagination because it is running wild through the halls of your mind, write down your dreams to speak with self and inner-guidance, and rely on wonderful friends like yourself for support when we are too weak from treatment to stand on our own. She will need you to lean on.
That said, as her caregiver, and you are even if it is emotional caregiving, it is important that you have good friends to lean on when you are feeling overwhelmed. Write down your dreams for inner-guidance. Your Guardian-angels are by your side every step of the way. I have been cancer- ree or 10 years now. Cancer is no longer a death sentence. Neither is recurrence. My prayers are with your friend, and my hat is off to you. Ask me anything. I'm here for you.
Kathy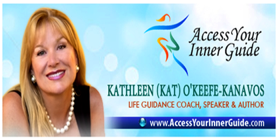 Dear Kathy
My name is Erica. This is not my real name. I must hide my real name. I have been ill with cancer of the lungs for so long. I believe Jesus can heal my sickness, though I am from a Muslim home. But, I believe in Jesus Christ. Please pray for me. I want my life back. I need guidance on what to do so I can be well.
Erica from miles away
Dear Erica
Thank you so much for connecting with me through CapeWomenOnline. I know this is a big bump in your road of life. It is okay if you live in a home that does not believe in Jesus. He believes in your home or you would not have found me.
Yes, I will pray for you. I understand how dangerous it is for you to contact me. Just read this column when it comes out. I will post it on my social media sites so you won't miss it. It will give you guidance and help you during your darkest hours. Let me know how you are doing because I care.
Dear Kathy
Thanks so much for your prayers and advice. I really need you around even if we are miles away from each other. Please, please, keep praying for me. I believe in Jesus but in my country if they know you convert to being a Christian they would kill me. So my heart believes in Jesus. Always keep in touch sister. GOD bless.
Erica
Dear Erica
Friendship does not understand the concept of miles so our hearts are very close. You are in my nightly prayers and in my daily thoughts . You are very strong to keep Jesus in your heart when it is such a dangerous thing to do. I applaud your strength and know that strength will carry you through this difficult cancer journey.
I'm asking everyone who would like to, to also pray for you because I believe in the power of prayer. It worked for me. Don't worry about your fake name for this column, Jesus knows who you are. We're always here for you. Stay in touch and ask me anything.
Kathy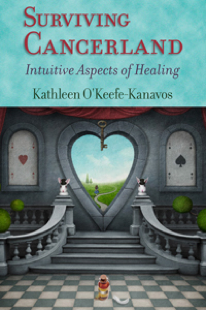 Available at CypressHouse.com
http://tinyurl.com/p7cjfxa
Kathleen O'Keefe-Kanavos- published author SURVIVING CANCERLAND: Intuitive Aspects of Healing (Cypress House) is a three-time breast cancer survivor whose dreams diagnosed cancer missed by the medical community. She is an Intuitive Life & Dream Coach, Radio Host, Columnist, R.A. BLOCH Cancer Foundation Hotline Counselor, Inspirational speaker on Survivor-to-Thriver in Health, Wealth & Relationships.
Learn more at www.SurvivingCancerland.com
If you are struggling with your own diagnosis, or know someone who is, please email Kathy with your questions and concerns at:
katkan@comcast.net