Health Resources
Alzheimer's Support
Alzheimer's Services of Cape Cod & the Islands Inc.: provides information, education and support for the people and their families on Cape Cod, Martha's Vineyard and Nantucket who have Alzheimer's disease or a related dementia. 508-775-5656
The Cape & Islands Art & Alzheimer's Initiative
Sponsor, Alzheimer's Services of Cape Cod is bringing art and conversation into the lives of individuals living with memory impairment.

Third Monday of every month from 1:00pm – 2:30pm.
Space is limited to five couples per group session.
Register each month with Linda McNeill-Kemp
508 385 4477
Contact Suzanne Faith (508 775 5656)
to register for the following programs:

Cape Cod Art Association
The CCAA hosts many events, exhibitions and classes throughout the year.
Creative Arts Center
The Creative Arts Center hosts many events, exhibitions, and classes throughout the year.

Eastham Painter's Guild
Outdoor Fine Arts Gallery - exhibiting weekly
Cancer Resources
Cape Cod Angels helps people in need of all sorts of non-medical assistance. 508-693-0220 Email: CapeCodAngels@verizon.net
Cancer Care (800) 813-4673 offers financial assistance in the form of limited grants for certain treatment expenses.
Needy Meds NeedyMeds is non-profit that helps patients by referring them to patient assistance programs to help with medical costs.
Hope Lodge is a housing program supported by the American Cancer Society that provides free housing on a temporary basis for cancer patients undergoing treatment. A Hope Lodge has opened in Boston. (800)-277-2345
Road to Recovery is an American Cancer Society program which provides transportation to and from treatment for people who have cancer and do not have a ride or are unable to drive themselves. Volunteer drivers donate their time and the use of their cars so that patients can receive the life-saving treatments they need.
(800)- 277-2345 .Eventide Art
The Mesothelioma is an up-to-date resource for all issues ranging from mesothelioma statistics to treatment options.
Subsidized Dental Care
Cape Cod Dentist's Care, not for profit agency funded by the MA Dept of Public Health. Cape Cod dentists volunteer in this program to help lower to lower-middle income people who do not have dental insurance gain access to much-needed dental care at reduced fees. For more information contact Cape Cod Dentist's Care at The Community Coalition of Cape Cod
(508) 255-2163 or Email: coalitioninfo@verizon.net
Cape Learning & Organizing Network
To empower Cape residents to achieve and maintain a healthy community for individual and common good, through prevention, advocacy and community development. Email: coalition@verizon.net
HOW:

Helping Our Women
A resource center for women with chronic, life threatening
and/or disabling illness, serving Provincetown to Eastham

Post Office Box 1376
336 Commercial Street #9
Provincetown MA 02657
Tel: 508.487.4357
Fax: 508.487.4364

Irene Rabinowitz, Executive Director
Email: info@helpingourwomen.org
Cape Learning & Organizing Network coalition@verizon.net
Food Addicts in Recovery Anonymous (FA)

The Cape Cod Birth Collective
The Cape Cod Birth Collective is dedicated to increasing the availability of evidenced-based maternity care services for all childbearing women and families in the Cape Cod region. They are committed to building a wide network of resources with open access, with an emphasis on prenatal, birth and postpartum doula support. For more information call 508-240-1223 or email capecodbirth@yahoo.com
Working Women Resources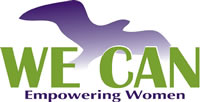 537 Main Street
Suite 2H Harwich Port, MA 02646
(508) 430-8111
WE CAN changes lives. For more than 10 years, WE CAN has empowered Cape Cod women of all ages to successfully navigate challenging life transitions such as career change, job loss, illness, retirement, divorce, isolation or personal loss. WE CAN --Women's Empowerment through Cape Area Networking-- furthers women's development through:
How WE CAN Helps
Women typically contact WE CAN in crisis, with multiple issues that often result from a difficult transition (e.g., illness, divorce, loss of spouse, bankruptcy). Women who come to us say that our practical services, combined with our warm, caring approach provide essential support at a time when they need it most. Repeatedly we hear, "WE CAN is a lifeline!"
Through a centralized intake process called "Options", and an interconnected set of highly effective programs, WE CAN offers support, empowerment and hope to Cape Cod women, their families and, ultimately, the community.
WE CAN services usually begin with a conversation with a WE CAN staff member to help each woman understand her options, prioritize next steps, and begin to stabilize her situation. This may involve signing the woman up for one or more of WE CAN services, or an appointment with our Program Director, a highly experienced licensed mental health counselor.
Some recent examples of women who contact WE CAN:
A woman who was experiencing serious financial difficulties was helped by a one-to-one Financial Empowerment session to plan out her budget, and was also referred to Housing Assistance Corporation to deal with her housing issues.
A woman going through a difficult divorce was helped in a free 30-minute session with an attorney who specializes in divorce and family law. She also attended a Divorce Boot Camp workshop, enrolled in the PathMakers mentoring program and became part of our 8-week Divorce Support Group.
A woman who had recently been terminated – without notice –from a job was connected to our special liaison at Career Opportunities in Hyannis, who then assisted her in entering a Certified Nursing Assistant training program, with a job waiting for her at the end.
In the words of a participant in our programs:

"WE CAN is a lifeline. There are a lot of services out there but WE CAN is unique."
View WE CAN program schedule
---

ABWA (American Business Women's Association)
Cape Cod Charter Chapter
BPW (Business & Professional Women)
of Lower Cape Cod
BPW strives to "achieve equity for all women in the workplace through advocacy, education and information." Monthly meetings at local restaurants (508) 945-1119

Geek Girl – Computer Support & Classes
Geek Girl Mission is to "educate and empower every girl and woman at every age level, on every skill level, at every income level on computer technology with fun and provide a legacy by giving back and paying it forward".