Cape Women in the Community Events
Join Cape Women in the Community for these FUN events that honor our culture, our history and our friendships.
Here's what we are planning on Cape Cod. If you are interested in attending any of these events please complete the Registration Form to secure your space. If you have any questions, or would like to propose an event with the Cape Women team, email Nicola@CapeWomenOnline.com
More details about each event will be posted as they become available.
Celebrate Your Stories of Motherhood & the Tribal Essence of Mothering in a Community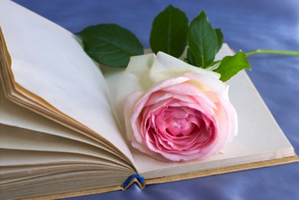 Saturday, May 11th
4-7pm
With Nicola Burnell
From Mothers-to-be to Grandmothers, Nicola Burnell will lead this 3-hour workshop to help you capture your tales of Motherhood and/or Birth Story in Memoir, Poetry or Short Story form. You will be invited to share your writing at the Closing Reception at the Danton Studio, in Dennis
$30 Pre-registration required
Space is limited
Click here to Register
This program is part of the month-long celebration of Motherhood at the Danton Studio's Sacred Shapes: The Geometry of Women event running Friday May 3rd through May 19th
Got questions? Email Nicola@CapeWomenOnline.com
---
Aura Imaging & Chakra Scan with Reiki Session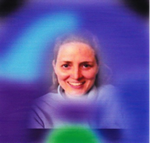 Tuesday June 18th 9-4pm
Location: Brewster
Facilitators: Lynne Delaney & Nicola Burnell
Choice of either 20 minute session for $45
Or 40 minute session $85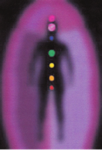 Do you know what your aura and chakras look like?
Can you tell when your aura is expanding and changing color, or when your chakras are large or small? Now, with this new aura imaging technology, there is a way for you to see the colors of your aura and the size and shape of your chakras. More importantly, you can see how your aura and chakras change after receiving a Reiki session.
Join us for a fun and informative day of aura/chakra scans with healing Reiki sessions. The combination of this imaging technology and Reiki will show you where your chakras are blocked then help you to release these blocks and clear and brighten your aura.
You will receive 'before and after' pictures of your aura and chakras, supported by a printed interpretation of your overall energy. Lynne will also offer you an intuitive reading of energies that are being emitted from your aura and new energies that may be coming into your life. She will also offer suggestions on how you can maintain healthy chakras.
Choice of either 20 minute session $45 or 40 minute session $85
Click here to reserve your time slot and register
---
Here's what you missed: OUR SECOND ANNUAL MAY POLE DANCE!
Our second annual May Day celebration was excellent fun. Click here to see photos!
THE FEBRUARY 15th PAINT PARTY!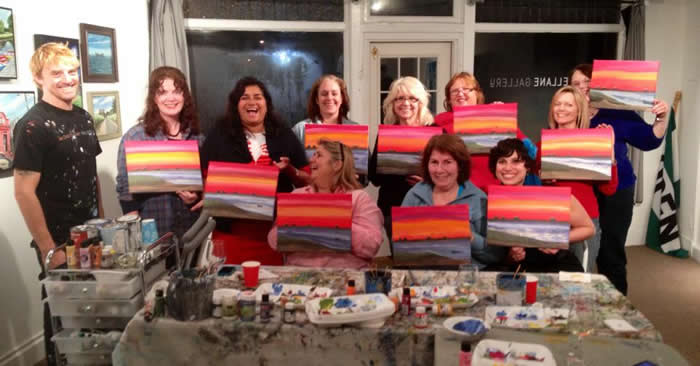 This was the best Paint Party yet! Such a great way to unwind at the end of the work week. Looking forward to the next one!
C
W

O Publisher, Nicola Burnell, joined other artists in-the-making at the October Ladies Paint Party.

Click here to see photos taken at the fun event and learn how to be a part of the crowd on November 9th!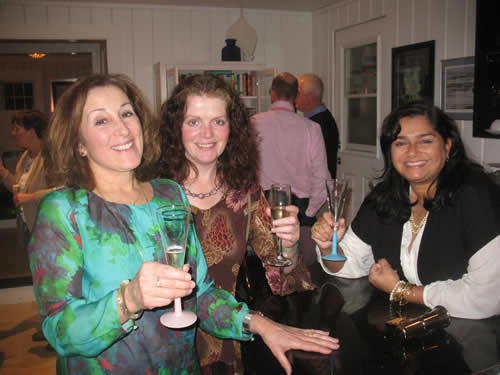 Luminati Gallery owner Kim Holl with Nicola Burnell and Annabelle Hunton at the Platinum Pebble Boutique Inn's celebration of their "Best of Boston 2012" honor, awarded by Boston magazine. It was a fun night of fine finger foods, endless champagne and deliciously interesting conversation.
Congratulations Simon and Annabelle - Cheers to another fabulous season in 2013 :)
To read Nicola's article about why you should check in at the Platinum Pebble, click here.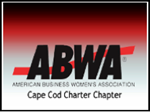 NICOLA AND KATIE GUEST SPEAKERS AT OCTOBER 2012 MEETING OF THE ABWA!
This was a fabulous opportunity to network with members of our local chapter, who meet monthly to bring together business women of all ages and stages of their careers. Their presentation contained a brief overview of CapeWomenOnline's expanding online and offline community, and invited our readers to ask questions about anything relating to the magazine.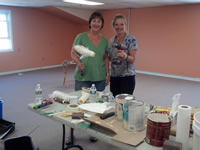 CLASSES AT MASJAH STUDIO
Nicola Burnell has been teaching creativity, writing and personal growth classes for over fifteen years on Cape Cod and continues at the Masjah Studio in East Harwich. Click here to learn more.
THE FIRST HARVEST/LAMMAS!
We relaxed and enjoyed the fruits of the harvest and seasonal dishes from our local farmers while networking with Cape Women. Click here to see photographs taken at the event.
JOURNEY THROUGH THE ARTIST'S WAY EXHIBIT
The artwork on display explored the various aspects of this dynamic program designed to help the students
discover and recover their Creative Selves. Click here to see photographs taken at the opening reception.
CAPE WOMEN CELEBRATED THE SUMMER SOLSTICE WITH US
Women joined us in a quintessential English Garden for croquet, fabulous food and conversation with those who knew how to RELAX and harness the transformational energies of this magical evening. Click here to see photos and comments from this fun event.
NEW CLASSES PRESENTATION AT DANTON STUDIO
Feeling stuck? Does your creativity need a jump-start? Nicola Burnell introduced four dynamic programs that came to the DANTON STUDIO Gallery. Click here to learn more about these classes.
CAPE WOMEN CELEBRATED MAY DAY WITH US!
Click here to see photographs and comments from this fun, if a little damp, event. We are already planning next year's May Day celebration so stay tuned!