by Tina M. Games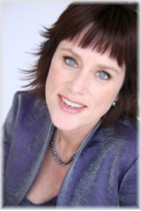 Looking at How Wealth Has Been Defined in Your Life
Whether we realize it or not, many of us are stuck in a "money pattern" that affects everything we think, see, and do around money.
Our beliefs about money have been handed down to us through generations, in a variety of different ways, shaping how we view the subject of money.
Think about the news you see on television or hear on the radio or read in the newspaper. How much of it is fear-based? How much of it stems from scarcity - the fear of never having enough or being good enough?
Now think about the news you've been given through others - about money. What have you learned about money - through your family, your friends, your colleagues, and from society?
Take a moment to ponder the money decisions you make on a day-to-day basis, both personally and professionally …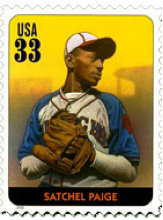 by Beverly Ryle
Every few years or so, I engage in some form of creative exercise to refresh and renew my business (and myself in it).
I knew it was time to redo my website when I didn't feel comfortable sending potential clients to it because it looked out-of-date and cluttered.
The idea of getting started on a new site was exciting to me, so I was surprised that it led to a sleepless night of thrashing and telling myself I was crazy to be reshaping my business identity at an age when most people have already retired.
This sudden attack of self-inflicted ageism was particularly disconcerting because most of the time I like my age (I'll be 70 in November). I rarely hear myself saying, "I'm too old for …" (except in-line skating, which I ruled out after I was diagnosed with osteoporosis).
Fortunately, my slump didn't last too long. A quote from a right-handed pitcher set me straight, like a base hit up the middle …
by Sherri Mahoney-Battles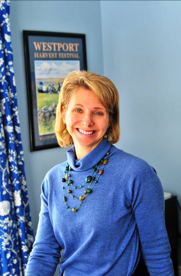 Almost all of us wish for more money, yet we often over look the long-term effects that time has on our money. Money spent wastefully or unnecessarily over a long period of time can amount to some serious cash.
I once had a friend who would buy anything as long as it was less than twenty-five dollars. Purchases over twenty five dollars required extensive thought and planning while no thought at all was required for endless purchases as long as they didn't cross the twenty five dollar mark.
Oftentimes, we negate the effects of small purchases since the outlay seems so small at the time. After all, a dollar per day for a bottle of water or two dollars a day for coffee doesn't put a dent in our pocket when we shell it out on a daily basis, but let's look at some of those costs over a long period of time.
A dollar per day for bottled water will cost us approximately $25,000 over thirty years while two dollars a day for coffee will cost us about $50,000.…

"Bringing Balance to Numbers"
Helping Cape Business Women
Find Solutions to their Tax Issues
for over 25 years
52 Cranberry Highway Orleans, MA
508 240 6740