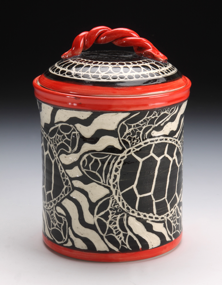 by Jeanmarie O'Clair
Hyannis is the hub of tourism from around the world. Many people come for the beaches, or to stroll the shops on Main Street, dine on local cuisine or walk the Kennedy legend trail, but many also come to visit local artists who work in the HyArts Cultural District.
So many times I've heard tourists say 'how nice it is' or 'how lucky you are' to make art all day. Lucky? Nice?
Years ago, I asked myself what it was that I wanted to do in life and I envisioned myself creating art. I set my goals high and began a journey that involved taking classes and workshops, applying for grants, forming a working business plan and networking in the art community.
I built a very strong business foundation and surrounded myself with positive people. I was not afraid to ask questions and reach out for help.
All my hard work paid off and I am the proud owner of Bass River Pottery, specializing in Sgraffito, which means "to scratch", a labor intensive carving technique that I use to decorate my pottery …
by Alicia Mathewson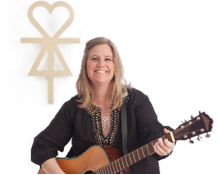 Growing up on Cape Cod, lighthouses have always been significant. It wasn't until after my mother passed, in 2007 that I began to understand how we, as human beings, can be lighthouses. My mother did it without thinking; it was her great gift. She would light herself up from inside and help guide others simply by being who she was.
As a child I was incredibly fortunate. Christmas was always joyful with good music, good food, presents and warm company for all to enjoy. My mother was most definitely the center of this energy - that and our faith that came from generations of Irish Catholic women.
I still have specific songs that, when I hear them at the holidays, I feel like my mom is right next to me. One of those is Joan Baez's I Wonder as I Wander. What a gift that piece of music is to me and the connection it gives me to my memories as a child and of my mother.
As a songwriter, this is my hope for the music I create - that it, too, become a connective energy between souls in meaningful and uplifting ways.
When we lose someone, especially someone as centered as my mother was, the holidays can sometimes feel empty and painful. At the same time, the rituals and passions we shared can comfort us; the decorations, music, connection with others …
The Art of Collaboration: Anne Rosen Illustrates A New Children's eBook
Wellfleet artist Anne Rosen has collaborated with storyteller Jim Wolf for the second time, and the two have come out with a brand newfangled eBook for children, The Magic of the Clam Flats.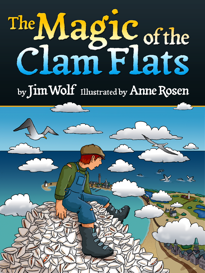 What happens when a mother raises a good son? He gives back to the family! And that's what happens in this Cape Cod tall tale which is set during the Great Depression.
Eight-year-old Nate's family is afraid the worst has happened when Dad's fishing boat fails to return to the harbor after a big ocean storm.
His mother puts all her trust in Nate, and sends him out onto the foggy Wellfleet flats to do something he has never done before: bring home enough clams to feed the whole family.
The Magic of the Clam Flats is wonderfully illustrated. Anne's detailed attention to the creatures of the shoreline combined with a whimsical dash of personification enables her pictures not only to capture the printed story, but also tell stories on their own, especially about the curious and fun-loving nature of seagulls …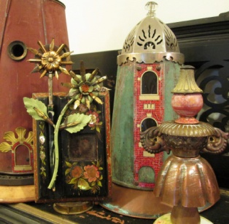 Looking for a little culture this Holiday Season? Look no further than The Cultural Center of Cape Cod, 307 Old Main Street, in South Yarmouth.
Assemblage and Mixed Media
Exhibit by Lauren Wolk
December 3-21
Reception from 4-7pm on December 12
The Cultural Center's Associate Director, Lauren Wolk, will have her annual show in the Blue Room Gallery.
This show will feature several new pieces, including Ruby Angel and a piece the artist donated to the Wellfleet Preservation Hall auction that was made with an old ceiling tile from the church they converted …
Zoe Lewis (a.k.a. The Band in the Body), in Concert
November 29, 7pm
"To Warm the Winter's Night"
December 7, 7:30pm
A Celtic Solstice Celebration with Renowned Harpist and Singer Aine Minogue.
Exploring Watercolor, with Jean Tucker
Click HERE for details about the above events …