Angela Persechino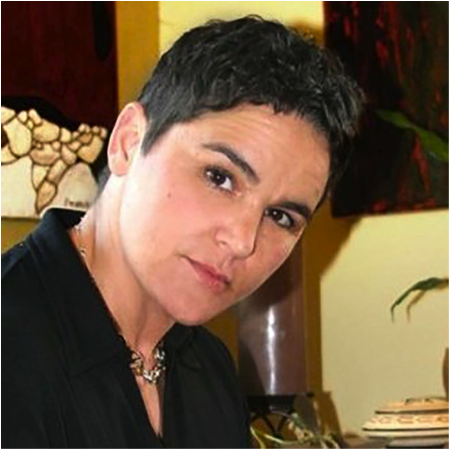 I didn't come out of the artist closet until I was in my late twenties. Before that, I would do my artwork in private and rarely show my work to others. I have always considered my work a "visual diary" and had no intentions to share. I worked with traditional darkroom photography, always had my own darkroom and was most interested in creating black and white photo montages. The work I created was my way of sorting "things" out. So for me, the process of the artwork was often more important than the finished piece.
After completing a dual degree at Syracuse University in Art Photography and Art Education, I became an art educator. Soon afterward, I received my graduate degree from New York University. I had spent three full summers abroad in various cities in Italy, and a nice long hot summer in NYC.
I was happy to settle back in on the Cape to continue my career as an art educator and artist. By this time, my work had shifted. I was still telling stories, and sorting things out, but I was primarily using paints. Eventually, I found myself using a variety of media to meet the needs of my message. A message that I would share and exhibit. Some messages were even bought by interested viewers. I have shown and sold locally and abroad.
Currently, I am teaching in the Dennis-Yarmouth Regional School District and an active member of the Cape Cod and the Islands Art Educators Association. I continue to work with mixed media on a variety of subjects. However, most remain personal narratives that I just have to explore. I truly believe that my work has literally saved me on many, many occasions. It continues to do so and I would anticipate that it is a practice I will own for life.
My practice of making art continues to be the same as it always has been…a visual diary.