Christine Mockler Casper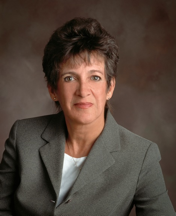 Christine Mockler Casper is an author, facilitator and an award-winning lecturer and keynote. She has spent the past twenty-five years assisting organizations to move forward to breakthrough results. She is a sought after international public speaker who enthusiastically conveys information while simultaneously modeling leadership principles necessary for success in today's dynamic economy. She is the Founder of Communication, Motivation & Management, Inc., a consulting firm that specializes in leadership, communication, executive coaching and Emotional Intelligence. She is one of a select group to have received her certification in Emotional Intelligence.
Christine is frequently interviewed by the media and has been featured on numerous network shows including NBC10, Fox News, NBC Daytime, Good Day New York and NPR. She has produced and hosted an award winning television show.
Christine is credited with helping clients create a culture of trust, innovative services, exceptional customer loyalty, and outstanding leadership practices while fostering honest and open communication.
She has held a series of leadership positions within a Fortune 500 company and received her MBA from Northeastern University. She has a passion for providing insights and tools to assist in personal, professional and organizational transformation based upon strategies, techniques and thoroughly researched models for excellence. Her goal is to assist in the creation of sustainable skill sets and guidelines for continuous learning and enhanced performance.
Her book, From Now On With Passion – A Guide to Emotional Intelligence has received numerous Book of the Year Awards
Christine's website is www.CM-MInc.com. She may be reached at chriscasper@comcast.net
As you prepare for 2014, it is an appropriate time to reflect and plan for discovering your uniqueness, strengthening your resolve, revealing and using your untapped potential, forging new relationships and designing dreams that you can turn into realities.