Darby Hobbs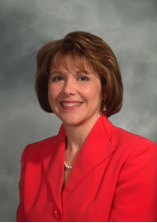 Darby Hobbs launched SOCIAL3, which fuses brand and sustainability principles through media production and presentation to cultivate ESG (Environmental, Social and Governance), Impact Investing and Corporate Social Responsibility (CSR) story lines and align clients' vision and strategy with market engagement. Collaboration through a holistic lens to communicate the conscience of the financial services industry.
In 2009, Darby became certified in Corporate Social Responsibility (CSR). Prior to that she has been a senior leader at Brown Brothers Harriman, Fidelity Investments, PNC Bank (PFPC), Financial Research Corporation, First Data Corporation and AMEX in marketing strategy, strategic and business planning, product development, public relations, communications and education.
As a motivational speaker and presenter, Darby has participated in leading global platforms to educate and motivate senior managers in CSR/ESG/SRI and Impact Investing as well as brand, innovation, creative thinking and being a visionary. In 1996, Darby launched her first start-up that provided thought leadership, conferences and networking platforms for strategy, marketing and product professionals in the mutual fund industry. She later sold this business to Financial Research Corporation (FRC), a leading research firm in the asset management industry.
Darby has been a mentor for the Boston College Graduate course on Entrepreneurship and Business Planning and serves on a number of philanthropic boards and advisory committees. She is also involved as a judge with Brandeis University for their Bunson Investment Impact Challenge. In addition, she is a member of The Boston Club for Women where she serves on both the strategic planning and corporate board committees and she is a member on the Education Committee of US SIF. In addition, Darby is a member of The Ad Club of Boston and the Financial Communications Society.
Email: darby.hobbs@social-3.net
Website: www.social-3.net
http://www.linkedin.com/company/social3
Intellectual curiosity. Not everyone possesses it. But, how do you get it? It's not something that you lose and recapture, then keep close to your heart. You either have it or you don't. You're either wired to continually learn and push yourself, or lay back and wait for the world to greet you.