Irene Rabinowitz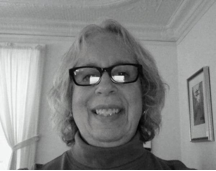 Irene Rabinowitz has been a Cape Cod resident for 27 years, working for two local non-profit organizations for most of them. She is a Rhode Island native who spent 16 years in New York City before moving to Provincetown. Since retiring from Helping Our Women, Irene has launched a small consultancy working with non-profits. She is a blogger and writer who hopes to spend part of every year in Israel.
Presently she is blogging periodically for the Times of Israel and will be writing for the Provincetown Banner about her travels this winter. She can be followed on Twitter @irenerabinowitz or can be reached by email at irenerab@comcast.net.
Like so many other Cape Codders who came from elsewhere, when I moved to Provincetown during the winter of 1986/87, there was no real plan for the future.