Jacqueline Murray Loring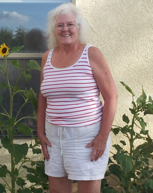 Jacqueline Murray Loring writes scripts, poetry and stage plays. Her poetry collection The History of Bearing Children won the 2012 of the Doire Irish International Prize. 'History' was awarded 2nd place in the 2012 New Mexico Press Women competition.
Her plays have been produced at the Provincetown Theater Company, Provincetown, MA.
Loring has received several professional development grants and artist residencies at the Ragdale Foundation in Forest Lake, IL and at the Heinrich Böll cottage, Achill Island, County Mayo, Ireland.
In July 2013, she participated on the 'Reel to Reel' team to co-write a short movie for the New Mexico 48 Hour Film Project. She is the Coordinator of the Eventide Arts Full Length Playwriting Competition, the past-president of the Cape Cod Chapter of the NLAPW and the past executive director of the Cape Cod Writers Center.
With the support of the Nam Vets Association of the Cape and Islands she is presently working on a nonfiction book, SURVIVING THE PEACE AFTER WAR.
The History of Bearing Children Is vailable for purchase at the Cultural Center of Cape Cod and at Cape Cod Writers
At 6:30am on Saturday, July 13, 2013, as the sun rose above Albuquerque's Sandia Mountains, I was printing and collating movie scripts, ten at a time. I'd been up all night as part of a 48 Hour Film Project (48HFP) short movie writing team.