Kathy O'Keefe Kanavos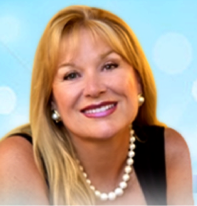 Kathleen O'Keefe-Kanavos- published author SURVIVING CANCERLAND: Intuitive Aspects of Healing (Cypress House) is a three-time breast cancer survivor whose dreams diagnosed cancer missed by the medical community. She is an Intuitive Life & Dream Coach, Radio Host, Columnist, R.A. BLOCH Cancer Foundation Hotline Counselor, Inspirational speaker on Survivor-to-Thriver in Health, Wealth & Relationships.
Learn more at www.SurvivingCancerland.com
Celebrating the holidays is a wonderful way to distract us from our treatments, illness and crisis. Trouble does not take time off for celebrations or holidays and neither should you.