Katie O'Sullivan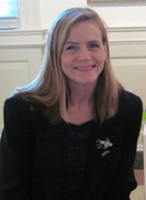 Katie O'Sullivan loves editing, writing and playing with words. She lives in Harwich with her family, and the big dogs who "make" her walk on the beach every day.
She writes romance and adventure for young adults and the young at heart. Her latest young adult novel is BLOOD OF A MERMAID, published by Crescent Moon Press in May 2014. It's the sequel to last summer's best-selling SON OF A MERMAID.
Her newest Cape Cod romance is MY KIND OF CRAZY, published by The Wild Rose Press in March 2014. Available now exclusively on Kindle, the world-wide all-format release is slated for July 31, 2014.
Check the Event listings for upcoming book signings, or visit her blog for details.
For more information about working with Katie to make your words sparkle on the page, email her at katie.osullivan@yahoo.com
"Social Media" is the buzz-word phrase for 2014. But what does it mean?