Katrina Valenzuela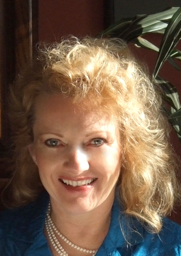 Katrina (Gannon) Valenzuela is a spiritual teacher and counselor, in practice on Cape Cod since 1980. She is an Adjunct Professor at Cape Cod Community College where she teaches Middle Eastern Dance and Culture and Arabic Language.
Through her holistic center and tour company, Transformations, she has led 40+ sacred site tours throughout Egypt, North Africa, Ireland & Europe.
In addition to articles, book reviews and training manuals, she is completing her memoir entitled 'River of Stars' which encompasses two decades of adventures while living between Egypt and the US.
Do you know that Egypt is a copy of Heaven and the Temple of the whole world?
Egyptian scribe, c.1400BC