Kelly A. Shanahan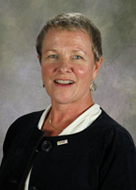 Kelly A. Shanahan is an Associate with Social Security Associates. Originally from rural, northern Iowa, she now resides in Hull, MA. Kelly is still surrounded by nature, but ocean instead of cornfields.
Kelly received her Bachelor of Science in Economics from Northeastern University and her MBA in Finance from U MASS-Boston. Formerly a business analyst with her own business and a Branch Manager/Sr. Auditor for a private firm, Kelly also taught financial literacy, business math/management and technology at Hull High School.
Contact Kelly at 781 771 3312 or kelly@socialsecurityassociates.com
Unless you were looking, you probably didn't notice a few changes with Social Security.