Linda Bartosik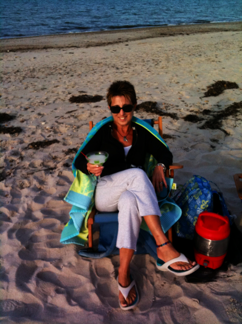 Linda Bartosik taught fourth grade and kindergarten for thirty-five years in upstate NY. Linda has always had a passion for writing and taught the craft to her students using children's literature.
Currently Linda lives on Cape Cod and now it is her turn to write. To date, Linda has written seven picture books still in the submission phase, and illustrated a picture book for another author that is available on Amazon.
She also writes a daily blog, Another Day Goes By , whose purpose is to not let another day go by without writing.
Linda sits on the board of directors for the Cape Cod Writers Center , serving as second vice-president. She is a member of SCBWI and is a fit coach for Koko Fit Clubs of Cape Cod .
Linda has two adult daughters and lives with her husband, marsh-side on East Sandwich Beach. Daily beach walks and mediation keep her grounded and inspired.
Click. Click. Click. There's no place like home. Follow your passion. Find your passion. It's the pathway to happiness, so goes the recent hype.