Linda Maria Steele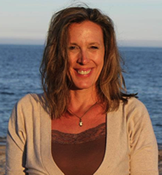 Linda Steele is an Adjunct Professor at MA Maritime Academy, where she teaches courses in the Humanities Department.
She is a long time free-lance writer and author of Meet Me in My Cape Cod Kitchen. She has a passion for cooking and baking and loves creating new recipes while sharing them with her friends and family.
You can follow Linda's blog at:
http://www.westfalmouthbakingcompany.blogspot.com
"Just by eating together it makes you feel psychologically closer." ~ David Givens I recently watched "Under the Tuscan Sun" the 2003 film starring Diane Lane for a second time in preparation for my own upcoming Italian adventure.