Lisa Ricard Claro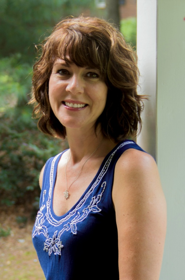 Lisa Ricard Claro is an award-winning short story author with articles and stories spanning multiple media. She resides in Georgia with her husband, two dogs and three cats, and dreams of one day living at the beach.
Lisa's novel, Love Built to Last, is the first book in the "Fireflies" trilogy and is scheduled for publication in 2015 with Black Opal Books.
Contact Lisa at lisa@lisaricardclaro.com and visit her website at http://www.LisaRicardClaro.com where she posts her weekly blog, Writing in the Buff!, delivering the Naked Truth about life, love, and the pursuit of publication.
Follow your dream. Chase your dream. Go in the direction of your dream. Notice the trend? The juxtaposition of words? These trite phrases all have something in common, and it isn't limited to their nebulous optimism.