Michelle Pelletier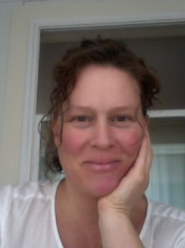 Michelle Pelletier is the director of the Center for Psychic Healing which offers psychic readings and clairvoyant training in the heart of Cape Cod.
The Center is a sanctuary for sensitive souls who are learning to hone their psychic awareness as a healing in their lives.
Michelle is a Licensed Minister and brings her expertise and compassion to clients locally and internationally.
When you find yourself transforming from the inside out, her work can become an essential part of your growth process.
www.centerforpsychichealing.com
707-849-7793
http://www.facebook.com/psychictraining
My creative life alternates between snail and lighting. This summer it's the lighting. The previous years were a slow crawl to discovery.