Mimi Haigh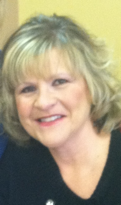 Mimi Haigh is a high school special education English teacher and examiner in Kingston, Massachusetts, as well as a certified Reiki Master and practicing intuitive empath.
Currently, she is completing her first book, Journey Such As This, which contains wondrous reflections of the cascading waves of grace she has experienced while practicing mindfulness, awareness, and understanding. This practice renews, transforms, and opens her heart to the spiraling "Pillars of Light", of The Great Mystery which is the source with whom she co-creates the words she pens in her book.
Besides private parties and phone readings this summer she will offer intuitive readings before the Jon Stetson Ladies Only Psychic Party Monday nights at the Cape Codder in Hyannis. www.capecodderresort.com
Visit Mimi 's website: http://www.mimihaighwisdomofgrace.com
What is passion? I hold to the Universal Belief that Passion, the Elixir of Life, is a Gift of Grace that lays dormant in all children from each of The Great Mystery's Kingdoms.