Nicola Burnell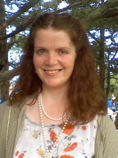 Nicola Burnell is the Publisher, Editor and a contributing writer of CapeWomenOnline magazine.
In her work as a manuscript developmental editor and coach, Nicola has helped many writers turn their idea for a book into a completed, polished manuscript. She also works as a Booktrope Publishing Book Manager.
In addition to writing her own novels, Nicola teaches writing classes through Nauset Community Education. These classes include Stop Talking About Writing a Book – Just Write it! and The Healing Power of Writing – a program designed to heal through writing and journaling.
Nicola also leads her own series of Creativity Development and Personal Growth programs and retreats. Click HERE to check out her Classes.
Nicola is a member in Letters of the National League of American Pen Women and is Historian of the Cape Cod Branch. She strives to support the Arts on Cape Cod and collaborates with several cultural organizations in her community.
Nicola lives in Harwich with her two sons and several pets.
To contact Nicola email Nicola@CapeWomenOnline.com You can also follow her on Twitter and read her blog "Nic's Novel Project"
Nicola wrote two articles for this issue:
These crepes are a wonderful way to start your Sunday morning. They will keep your belly full right through the afternoon so they make an excellent brunch.
Nicola also writes about the evolution of her work day in 'Work' Is Not a Dirty Word
In the Holiday 2012 issue of CapeWomenOnline magazine I asked readers to consider their answer to the question "Hi, what do you do?" If you don't have an official 'job' title this query can turn your mind into a pretzel as you search for the 'right' answer.