Patricia Monahan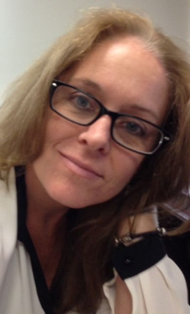 I have been playing with my pen since I was about twelve years old. Now newly entering the golden years I believe it is time to stop playing and start really having fun. Watch for my upcoming blog on my transition into the Free and Fabulous World of the Fifties.
I am an Accounting Supervisor for ILG/Vacation Resorts International and work at their Hyannis, MA location. While working on financial reports, I am secretly adding up the components of my dream vacation.
I currently enjoy living in Brewster, MA, with my three older children and make a vacation out of the beach whenever I can.
Bikram Yoga, nature walks and meditation are my great creativity motivators. I have also been recently certified as a Oneness Blessing Giver and enjoy many forms of energy work. I can be reached at beachdreamer11@gmail.com
Habitat for Humanity of Cape Cod (HHCC) holds a special place in my heart. It is because of this wonderful organization that I have a place of my own to call home.