Past Cape Women in the Community Events
Take a look at the Cape Women in the Community FUN events that have honored our culture, our history and our friendships.
Cape Women Celebrated the Summer Solstice with Us!
Thank you to everyone who joined us on June 20th for this fabulous and very powerful event.
We hope you enjoy the photographs and comments below and look forward to seeing you at our August 1st Lammas Event, which will also take place in Gillian Drake's "Secret Garden".
Click here for details about the Harvest/Lammas event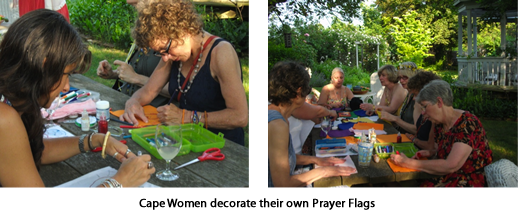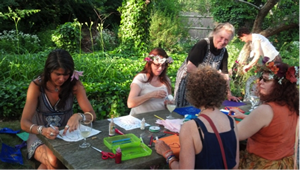 "The Summer Solstice was a magical evening of the Divine Feminine at work. It was a festive night, all dressed in our Goddess dresses, and taking part in sacred rituals of letting go and intentions. The row of our individual prayer flags was a statement of empowerment. And of course Gillian's glorious garden was the perfect theatre for the event. Thank you for a lovely evening."
Gail McMeekin, author of The 12 Secrets of Highly Creative Women and The 12 Secrets of Highly Successful Women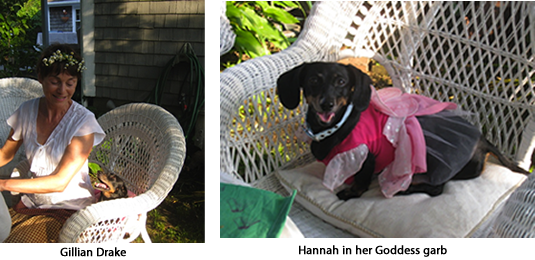 Thank you for the fantastic Solstice party last night. Had a wonderful time sharing this event with a group who were mostly strangers to me, but who were all kindred sisters. Loved it and look forward to Lammas and sharing time again. Wonderful women, food, and life."
Peace,
debbie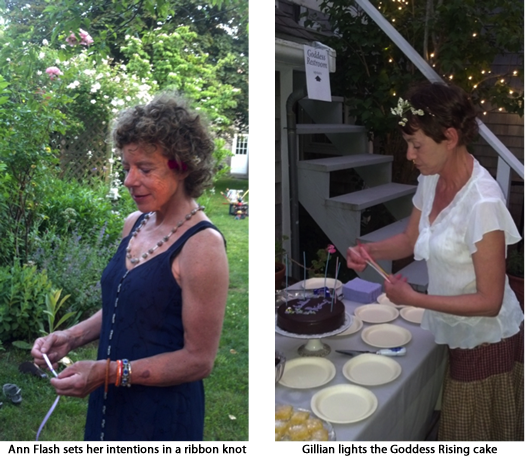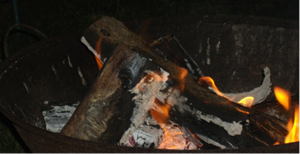 Can you see the 'Man of the Fire'?
Thank you to for submitting your photographs and comments!
Photographs by Kathleen Mueller, Nancy Crowell, Johanne Keiffer and Nicola Burnell