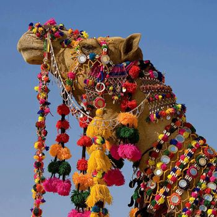 by Katrina Valenzuela
Ritual of Awakening. Giza, Egypt
Do you know that Egypt is a copy of Heaven and the Temple of the whole world?
Egyptian scribe, c.1400BC
It could be a tomb. My hotel room was so dark and silent as I lay savoring the stillness, reviewing the night's journeys. Which was dream, which reality? It must be almost time for the second muezzin call to prayer, that sound that permeates even the tombs with its haunting, mesmerizing cry.
A light tapping startles me and I rise, pulling on the enormous white terrycloth robe that trails on the floor behind me.
"Made special for Americans," Samia from housekeeping had told me with pride. "You're not American. Americans, they are all tall and big," she had insisted, spreading her arms to describe rotund Americans as if the point was not clear.
I open the heavy wooden door to find Tareq balancing the fragrant tray which bears my breakfast. Stepping inside, he stands tall and statue-still and waits for his eyes to adjust to the darkness, exaggerating his difficulty. His magnificent classic features barely visible, he could be a Pharaoh stepping out of the shadowy past …
by Alice Plouchard Stelzer
Scratch a journalist and you will usually find the desire to write a book. We have stories to tell and often feel strongly that some stories MUST be told.
My journey to authorship began after an assignment to write a few short profiles of East Haddam, CT women from the 17th, 18th, and 19th centuries.
After the profiles for each century were printed, I gave a talk to members of the community and they loved these women but it made them hungry to know more regarding the women profiled and to learn about more women. Several people suggested I write a book.
With my background of supporting women through volunteering in women's organizations and publishing a women's magazine (Women Unlimited) that promoted the accomplishments of women, I found the thought of another journalistic project encouraging women very exciting. Little did I know the research would take six years.
Of course, if we knew ahead of time how difficult goals would be to reach, we would never start anything …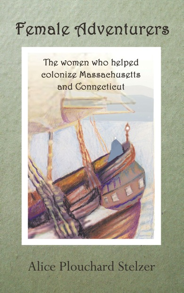 by Katie O'Sullivan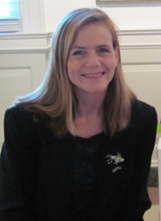 "Social Media" is the buzz-word phrase for 2014. But what does it mean?
As an author you're expected to "engage" with readers in order to promote and sell books. You need to have a presence online to help attract attention from readers, agents, publishers, and other authors.
But how much self-promotion can you really do without annoying your friends, family and coworkers?
Tons of self-marketing opportunities abound on the internet. You can lose days researching and get completely overwhelmed without getting anywhere.
But there are a handful of places you need to establish an author presence, and it's fairly simple to set them up and maintain, putting in as much or as little time as you have in any given week.
Must Have Social Media:
Facebook
Goodreads
Amazon's Author Central
Blogger or Wordpress for a place to blog …
Support your local authors on our C
W

O Bookshelf

Click HERE to register YOUR title!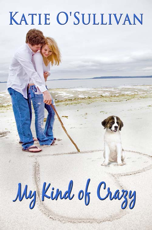 Available at Amazon.com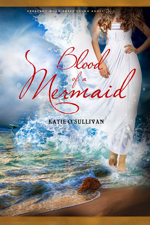 Available at Amazon.com