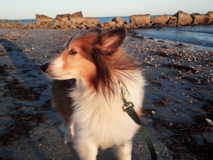 by Nicola Burnell
In the Holiday 2012 issue of CapeWomenOnline magazine I asked readers to consider their answer to the question "Hi, what do you do?" If you don't have an official 'job' title this query can turn your mind into a pretzel as you search for the 'right' answer.
No matter what you respond, you will probably get pigeon-holed one way or another by the person asking the question.
Perhaps what we should really be asking is, "When you get out of bed in the morning how do you feel? Are you excited to get to work or do you dread it?"
My eldest son asked me this question recently after talking to his professor about his own career options. He is painfully aware that his career choices could affect the quality of his life for decades to come. The pressure to succeed is overwhelming, but at least he is asking the right question.
I believe it's never too late to adjust the course of a life. My own work has evolved over that last two years in ways that I never imagined. There was no magic wand, just a hard core butt-in-seat approach to moving forward in a clear direction.
I made a plan, set some serious goals and now I can tell my son that I am excited to get to work in the morning. As I said in my 2012 article, "My life is my work; my work is not my life. For this, I am truly grateful."
When I was his age, however, this was NOT the case. …