Bourne

A Christmas Tea with Donna and Ron Lasko
December 4 at 7 pm
Bourne Public Library
Tickets - $5.00 per person. Space is limited, please purchase tickets in advance - available at the Circulation Desk
Come on an enchanted tour of the 'Countdown to Christmas' through the couple's collection of Advent Calendars and their history from around the world.
Breakfast With Santa
December 6, 8:30 am
Canal Club
100 Trowbridge Road, Bourne
Bring your list and enjoy breakfast with Santa! Tickets : Adults $12, Children 2 & older $6. Children under 2 are free. Tickets must be purchased in advance and are available in the JBPL Children's Room.
For more information about both of these events, contact Terry Johnson, 508-759-0644 X106
Brewster
Brewster for the Holidays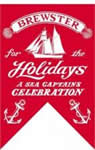 Friday, December 5, 2014 - 11:00am
Sunday, December 7, 2014 - 11:00am

The holidays come alive during a magical weekend of memory making. It's a Cape Cod style celebration complete with concerts, parties, music, food, and family fun.
For more information on this and other holiday events, click here.
Chatham
35th Annual Chatham Christmas Stroll Weekend
Friday, December 12, 2014 to Saturday, December 13, 2014
Main Street, Chatham (508) 945-5199
A weekend of festive activities starts with Chatham's popular Christmas stroll and caroling down Main Street, which is followed by the ceremonial tree-lighting with traditional bell ringers ringing in the holiday season with cheer. There are also hayrides, prizes, raffles and complimentary hot chocolate to sip as spectators admire the lights and decorations. Click here for info.

Santa Visits Chatham Fish Pier and
Chatham Community Center
Sunday, December 7, 2014
41st Annual Santa Claus arrival at the Chatham Fish Pier on the Coast Guard Vessel, followed by a fire truck ride to the Community Center for a 2:00pm visit with Santa and a small gift.
Click here to see full listing of holiday happenings in Chatham!
Annual Tree Lighting Parade & Ceremony
Friday, December 12, 2014
5:45PM - 7:00PM
Meet at the Chatham Community Center for the parade that begins at 5:45pm and proceeds down Main Street to Sears Park. Tree lighting ceremony follows at 6:00pm
Dennis
Dennis Village Christmas Stroll
Sunday, December 14, 2014 12:00 PM
Gazebo on the Village Green
Corner of Old Bass River Rd & Route 6A Dennis
Enjoy hayrides & trolley rides, Christmas tree lighting, face painting, village stroll (visit all the shops), silent auctions, petty zoo, food sampler on Village Green, toys and food donations, Santa & Mrs. Claus, FREE gifts, ornaments and so much more. Music at the Village Green Bandstand and many special events.
Christmas at the Manse
Sunday, December 14, 2014 3:30 PM
1736 Josiah Dennis Manse Museum
77 Nobscusset Road Dennis Village
Costumed docents will greet you throughout the festively decorated historic home of Rev. Josiah Dennis. enjoy holiday refreshments with us then join in the Dennis Visions Stroll. Check here for details.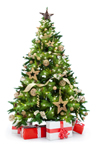 Eastham
Eastham Holiday Festival
December 6, 2014 - 10:00am - 1:00pm
Orleans-Eastham Elks & Gift Barn
McKoy Rd & Route 6 Eastham
The Eastham Chamber of Commerce & the Gift Barn host a day of free fun events for the children & families of Eastham and surrounding towns. Visit Santa, make arts & crafts, enjoy refreshments and entertainment.
Falmouth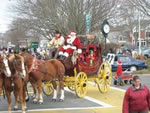 Holidays-by-the-Sea Weekend 2014
Friday, December 5, 2014 - 11:00am to Sunday, December 7, 2014 - 11:00am
Various Locations, Falmouth
Falmouth Chamber of Commerce 508-548-8500
For more details, call (508) 548-8500 or click here.
A Colonial Christmas
The Museums on the Green, along with the Falmouth Garden Club, will present "A Colonial Christmas" from Saturday, December 6th to Sunday, December 14
Click here to learn more
Falmouth Theatre Guild presents "Striking Out: A Christmas Play in 6 Innings"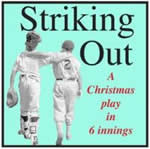 Highfield Theater, Falmouth
Friday, December 5, 2014 7:30 PM
A mostly all-kid cast learns some lessons about sportsmanship, friendship and fun.
For more information, go to falmouththeatreguild.org
Harwich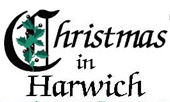 Christmas in Harwich
December 6, 2014 - December 7, 2014
Harwich Port Stroll
December 5, 2014 5:00-9PM
Tree lighting ceremony * Family Carol Singing * Photos with Santa * Horse-drawn carriage rides * Merchant open houses * Music * Refreshments * Good Cheer! *
Town Band Christmas Concert
Harwich Community Center, 100 Oak St, Harwich Center
December 9, 2014
from 7:00-8:00 PM
Celebrating the Holidays at Highfield Hall & Gardens
November 29 – December 8
12 – 4pm
56 Highfield Drive, Falmouth, MA
Top decorators and designers showcase their talents in the elegant rooms of Highfield Hall in an annual event that offers a little something for everything this holiday season.
For more information, click here.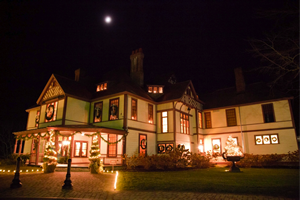 Hyannis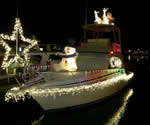 Hyannis Main Street Stroll and Harbor Lighting/Boat Parade
Saturday, December 6, 2014 - 8:00am to 6:00pm
The day begins with Breakfast with Santa and ends with Santa's Boat Parade. There are plenty of activities for the entire family to enjoy including horse & carriage rides, holiday arts & crafts, a cookie stroll contest, a petting zoo and more.
Train to Christmas Town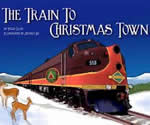 Friday, November 28, 2014 - 11:00am to Saturday, December 27, 2014 - 11:00am
Trains depart from Hyannis Depot
The conductor will welcome you aboard and punch your ticket as you find your seat in warm, decorated cars. Upon arrival at Christmas Town, Santa climbs on board and walks through the cars greeting each child with holiday cheer
Go here for more details
Martha's Vineyard
Oak Bluffs Holiday Tree Lighting & Caroling Party
December 3, 2014 6pm
The Oak Bluffs Association will once again sponsor the Annual Holiday Tree Lighting at 6:30 pm in Post Office Square. Join the Vineyard Haven Band for caroling, then take a short stroll up to Dreamland for hot chocolate and a meeting with Santa.
7th Annual Holiday Festival
Saturday, December 13, 2014, 10:00am – 4:00pm
Grange Hall, West Tisbury.
Many holiday gifts are available, just right for that special someone who appreciates a true Island gift, and as usual always hand-made one by one.
Christmas in Edgartown
December 12th-14th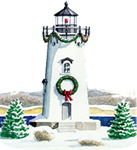 The 33rd Annual Christmas in Edgartown, presented by the Edgartown Board of Trade. Christmas in Edgartown is a Vineyard tradition. For more information contact the Edgartown Board of Trade at 508-939-0199.
Mashpee
Mashpee Chamber's Twelve Days of Christmas Live Online Auction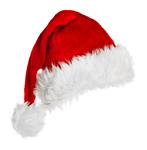 Monday, December 1, 2014 - 11:00am to Friday, December 12, 2014 - 11:00am

Twelve-day long, live online auction featuring gifts, event tickets, special packages, and one-of-a-kind locally made items for you to bid on via email!
Click here to learn more about the event.
8th Annual Mashpee Christmas Parade
December 7th at 5:30 pm
Mashpee Commons
Nantucket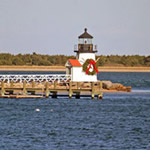 41st Annual Nantucket Christmas Stroll Weekend
Friday, December 5, 2014 - 11:00am to Sunday, December 7, 2014 - 11:00am
Santa and Mrs. Claus arrive on Saturday via Coast Guard vessel and are escorted up Straight Wharf for a parade, while carolers in period costume, bell ringers and student choirs perform. Holiday craft shows, exhibitions and performances - including the Christmas House tour on Friday evening - add to the joyful festivities.
Visit here for more information
Orleans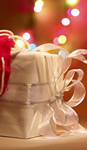 Seaside Christmas in Orleans
Saturday, November 29, 2014 - 11:00am
to Wednesday, December 31, 2014 - 11:00am
Visit shops and galleries meet visitors from the North Pole while enjoying live music, holiday refreshments, demonstrations, amazing sales, personal service and gifts from around the world. Click here to learm more about the festivities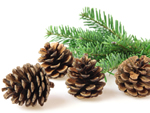 Osterville
44th Annual Christmas Stroll
and Open House
Sunday, December 14, 2014,
10:00 AM - 9:00 PM
Provincetown

Holly Folly Weekend: The only Gay & Lesbian Holiday Festival
Friday, December 5, 2014 - 11:00am
Sunday, December 7, 2014 - 11:00am
Join the restaurants, galleries, shops and much more for a weekend of fun, including:
Caroling, cabaret, lighting contest and a holiday house tour!
Click here for all of the details!
December Holiday Music with a Swing/Klezmer Twist at PAAM
460 Commercial Street
Saturday, December 21, 2013 at 2:00 pm
The concert is free, once you pay your PAAM Museum admission. Click here for more details.
Sandwich
Gardens Aglow

Fridays, Saturdays & sundays, November 28 -December 28, 2014 - 4:30pm to 8:30pm
Heritage Museums & Gardens, 67 Grove Street, Sandwich
Click here for more information
5th Annual Glassblowers' Christmas and Special Exhibit:
Dolls of Yesteryear - Antique Dolls and Glass Toys
Sandwich Glass Museum
November 15 - December 30
9:30 am - 5:00 pm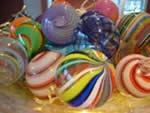 Hundreds of unique glass ornaments made by some of the region's finest local and national glass artists will adorn Christmas Trees in the Contemporary Gallery. In partnership with the Yesteryears Doll Collectors an unusual and one-of-a-kind collection of period dolls will be displayed together with antique glass toys from times gone by! Click here for information.
Yarmouth Events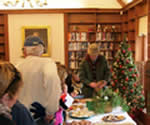 Yarmouth Port Christmas Stroll
Sunday, December 7, 2014 - 11:00am
Route 6A, Yarmouthport
508 362-3021
Visit the museums, bed and breakfasts, inns, and businesses along the Old Kings Highway as they welcome you with holiday decorations, tasty treats, and music of the season. Cape Cod Santa will again be on the porch of the house for photographs, courtesy of Walgreen's. 1 to 4 p.m. Click here for more info.