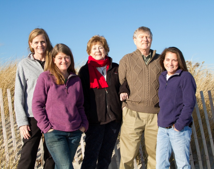 Remembering my Mom
by Katie O'Sullivan
My mother died on the last day of winter, March 19, 2014. She had lung cancer, and died at the age of 72.
Summer had always been her favorite of the seasons, maybe because she was born in December. When she got engaged she wished for a summer wedding, but circumstances dictated she and Dad marry when he was home on Christmas leave from the Army. The wedding was on her birthday instead of in June, and her bridesmaids held poinsettias instead of roses.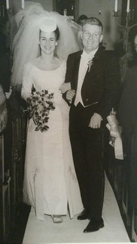 As a child, she spent her summers at a mountain lake in New Jersey, but acquiesced to my dad's wishes, embracing summers at the Jersey Shore.
Lazy days on the beach, exciting nights at the Point Pleasant boardwalk, movies at the drive-in, swimming lessons, sailing lessons, waterskiing on Barnegat Bay, lobster parties with friends...all this despite the fact that she would have been perfectly content to lie in the sun reading novels and sipping tea for the entire summer…
by Mary Stack
How is it that we assign qualities or character to an empty space? But we do. Safe, solid, spacious and sacred - these are the words that I would use to describe my old house.
438 - the longest that I have kept an address anywhere in the world and the only place that I could possibly hint at belonging. Maybe the nearest place to a home that I have ever known? No wonder then, that I grieve its loss.
No, it's not a person who is passing from my life but the cleaving is just as real. As Darius Rucker's lyrics say, "something has come and gone". But can a house really possess such energy?
Well, in my experience a house seems capable of responding to its owners' needs with energy that can be good, bad or indifferent. I remember once seeing a BBC drama, "The Stone Tapes" about cellular memories embedded in the walls of a house.
So, what will I miss most? Well the light and energy of that old farmhouse delighted me, and it was good to know that others had lived and loved there before me; I often pondered who these people were. Knowing as I do that we are all just temporal keepers of our dwellings, stewards of the space to which we lend our hearts and minds, dreams and aspirations…
Are You Ready To Write?

Summer Writing Classes
with Nicola Burnell
The Healing Power of Writing
Stop Talking About Writing A Book ~ Just Write It!
Click here for details & Registration
by Shirley Pieters Vogel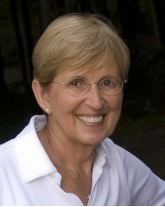 I've always hated my right ear. It sticks out. Just like my mother's. Imagine her excitement at my birth – her first child and the girl she wanted. She named me Shirley – not because of Shirley Temple or because it was a popular name then, but just because she liked it.
Like all new Moms, she counted my fingers and toes, checked my belly button, nose, mouth, eyes and ears – all there! But then she sighed, "Oh dear." I had a right ear that stuck out – just like hers!
Well, my Mom deserves a badge for effort! She tried everything, but taping my ear, snug bonnets, and lying me always on my right side didn't help at all. In fact, the latter only flattened the right side of my head, but gratefully that was temporary. Nothing could persuade that ear to stay close to my down-covered scalp, but Mom thought I was beautiful anyway.
As I got older, she always did her best when fixing my hair; sometimes braiding the sides and pinning the plaits across the top of my head. She obviously had come to think of my ear as a trophy to be displayed, and just to make sure everyone noticed, she tied bright bows to both ends of the braids…
Share your Life Story with us!
If you have a story you'd like to see published here then we'd love to hear from you! Please email your submission the Publisher: Nicola@CapeWomenOnline.com
Visit our Submissions Guidelines page for deadlines and publication schedule.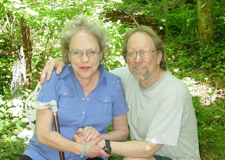 by Saralee Perel
Last week, instead of heading home on the highway, my husband, Bob, and I took an extra 10 minutes and drove along Route 6A. We passed gorgeous cranberry bogs, stately stone walls and yards filled with roses. All through the drive, I cried.
Sweet Bob wanted to hear my thoughts. "I'm worried about your doctor's appointment," I said. "I'm so sorry I spoiled our drive."
"But I want you to talk to me."
"Bob, the only purpose my thoughts served was to lose every precious moment of a beautiful summer drive with you."
At that instant, I learned that one word could change life for the better. The word? Clutter. In a single day I said to myself, "clutter," each time I noticed a pointless negative thought. I stopped counting after about a hundred.
Recently Bob called from his cell. "I'm at the store. I'll be home in 20 minutes."
I thought, "What if he has an accident?"
Clutter.
By identifying the useless thought, I could stop it …