Bonnie Perry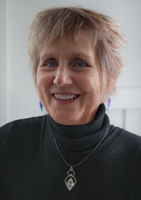 Bonnie has followed a diverse path through the business world into the art world as a glass artist. She is a certified Past-Life Regressionist and a professional member in the National Association of Transpersonal Hypnotherapists (NATH). She is also a Transformation Facilitator, Reiki Master and Mid-Wife of Possibilities.
To read more about Bonnie visit her web site www.bonnieperry.org
My sacred journey to Avalon was life changing. I experienced openings, shifts, and new awareness physically, emotionally and spiritually. The depth and breadth was so great that I was touched at all dimensions and in many past lives; my soul, my Higher Self was close at hand.