Ginger Kimler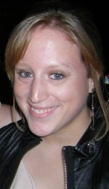 Ginger Kimler is a freelance copyeditor and the mind behind Technology with Patience, which she started to help Cape Codders for whom technology is not intuitive learn how better to stay in touch with friends and family.
She lives in Eastham, Massachusetts, with her partner and their four cats.
In this issue, Ginger shares her views about "Elegy for Paula" Book Review
Chatham-based author M. A. Dennison sweeps her readers into a world of deception and lies.