"Elegy for Paula"
Published by Freestyle Press, 2012
Book Review by Ginger Kimler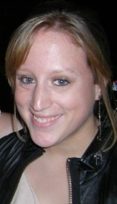 Chatham-based author M. A. Dennison sweeps her readers into a world of deception and lies. Elegy for Paula is a fast-paced thriller that begins like a Sex and the City episode set on Cape Cod: The protagonist and narrator, Anna, is so caught up in the throes of a possible new romance with villain, and fellow Chatham resident, Andrew that she misses or dismisses serious red flags.
These red flags turn into burning flags on the day of Anna and Andrew's nuptials, and Anna soon discovers that her beloved Scotsman is a pathological liar and, quite possibly, a con artist.
As she learns more and more about Andrew, she appears to enjoy each revelation of deceit and each confirmation of her suspicions, as each revelation and confirmation fuels her shock, intrigue, and investigation. She gets so caught up in her reactions that her own behavior starts to mirror that of her husband's.
In a lawyer-advised effort to maintain the status quo in anticipation of an annulment, Anna carries on the charade of being Andrew's wife, resulting in Anna telling as many lies to Andrew as Andrew had told to Anna. She is cunning in her plan to annul their marriage and leave him penniless - at one point revealing that she will not stop her effort to uncover the truth about him until she sees him "shackled in a deportation line."
Anna's lies are justified when evidence of Andrew's predilection for violence enters the story. Survival is a skill at which Anna excels, and, as a reader, I rooted for nothing more than the emotional and physical wellbeing of Anna and the other women affected by Andrew's antics.