Janet Murphy Robertson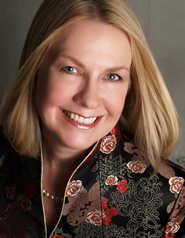 Janet Murphy Robertson serves as Executive Director of ArtistsandMusicians.org. She applies both her business acumen and her nonprofit experience to assisting local artists and musicians connect more fully with the marketplace.
In this new venture, Janet and her team work closely with the outstanding cultural organizations already serving the Cape and other culturally-rich regions across the country, and engage in this important work many of the talented marketing professionals and writers she has come to know through her business career.
Janet and her husband Jon moved to the Cape in 2007 to live in the summer house the family has owned since 1987.
She is a member of the Chatham Chorale, a member of the vestry at Christ Church Harwich Port, an advisor and Program Chair for the Jacob Sears Library, and National Book Marketing Chair and Vice-Chairman, Scholarship, for the Garden Club of America.
ALL ABOUT SEVEN is a playground for the imagination. If ever there was a kid in you who wanted to explore different visions of reality, here is your opportunity.