Lauren Wolk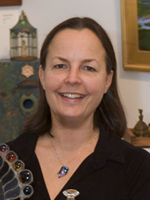 Lauren Wolk is a novelist, poet, visual artist, and Associate Director of the Cultural Center of Cape Cod.
In 1999, Random House published her first novel, Those Who Favor Fire. Her second novel, Forgiving Billy, was twice nominated for the Pushcart Editor's Book Award and won the Hackney Literary Award. It awaits publication. Her poetry has appeared in Nimrod, Off the Coast, roger, Naugatuck River Review, Oberon, other literary journals, and anthologies.
Trying to describe the summer events at the Cultural Center of Cape Cod in under 1000 words is like trying to fit an elephant in a thimble.