New to the Center are world-renowned performers who promise to fill the house with great music and sold-out audiences, among them blues legend James Montgomery (appearing with Bruce Marshall and Mark T. Small), pianist Robert Wyatt, Gary Stroutsos playing world music, pianist Fabiano de Castro and friends performing hot Brazilian jazz, and Boston's Americana indie-folk/bluegrass quintet, Grace and the RSO.
"We've been selling out more and more often," Nash continues, "for several reasons: excellent performers, combined with reasonable ticket prices, complimentary refreshments, an acoustically stellar space that's also intimate and full of gorgeous art. What more could you want?"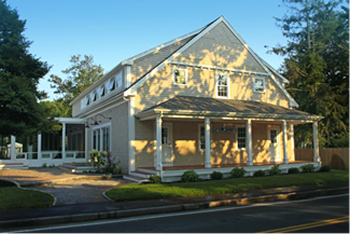 Actually, Nash himself and everyone associated with the Center do want something else, and they want it as soon as possible. The Education Wing now under construction will give the Center much more space and many more resources to feed the community's insatiable appetite for high quality but affordable programs.
These include educational opportunities of many kinds this summer, from six weeks of art day camps for kids to classes and workshops for adults in painting (in several media), collage, mixed media, music, foreign languages, oenology, dance, and other interests.
Leading the faculty are artists like Suzanne Packer, Doris Mee, and Jean Tucker. And in August, award-winning Minnesota watercolor painter Gail Speckman will return for another of her extraordinary 3-day workshops, a great way to end the season.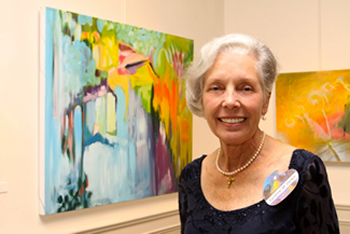 Suzanne Packer, photograph by Robert Nash
Meanwhile, work by over 270 artists (this summer alone) will quietly occupy the Center's four galleries amid the hum and bustle. The exhibits will include several by groups of artists, ranging from annual shows by students from Station Avenue Elementary School and Mattacheese Middle School to the 17th National Juried Show of Pastel Painters, A Special Weavers' Wonderland One-Day Spectacular on July 14th, and over 40 artists featured in Deborah Forman's new book, Contemporary Cape Cod Artists: People and Places.