Maria Silva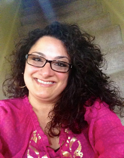 Maria Silva launched RED ROVER Dog Walking over four years ago. She is Bonded, Insured, Certified in Pet First Aid & CPR.
RED ROVER offers Dog Walking, Pet Sitting and Energy Work in the Barnstable Villages. Complimentary dog walking is available for cancer patients. She has trained with Animal Hospitals, Dog Trainers, Dog Behaviorists and other Pet Professionals.
When time permits, she volunteers for the Cape Cod MSPCA and Barnstable Dog Parks Committee.
In this issue, Maria writes about Colorful Living
Coloring our life…our choices for healing are as diverse now as the crayon box. My desire for deeper meaning and answers led me to study with many metaphysical teachers and mentors. Their essence and wisdom have created my own personal canvas from which I draw.