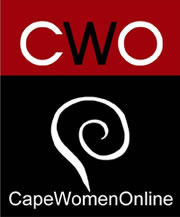 Cape
Women

Online - Where Cape Women Shine

Your local venue for the women of Cape Cod to share their ideas, experiences and resources while inspiring each other in their life's journey
Inspire

. Encourage .

Network

. Share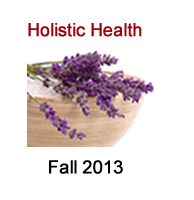 <
Colorful Living
by Maria Silva & Ana J. Zick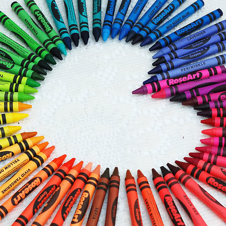 Coloring our life…our choices for healing are as diverse now as the crayon box. My desire for deeper meaning and answers led me to study with many metaphysical teachers and mentors. Their essence and wisdom have created my own personal canvas from which I draw.
I am Ana Zick, LMHC creator of Lotus Heart Center, a unique whole health healing and counseling practice located on beautiful Barnstable Harbor, in Cape Cod, MA.
Myself, along with other practitioners, provide a space for those seeking healing and self-empowerment. Lotus Heart Center emphasizes soul growth and balance, allowing a client's essence and process to unfold, while attaining mutually agreed upon goals.
I bring holistic perspectives to counseling, coaching, consulting, mentoring, supervision and energy work practices in both individual and group sessions.
The Holistic philosophy involves working with the "whole" person within a framework of techniques from many Western and Eastern traditions and disciplines.
There are new techniques which by-pass a person's conscious mind to work directly with their Subconscious, or Higher Consciousness, for direct access to healing.
The focus is on learning to access the highest expression of ourselves by maintaining a health-giving lifestyle. This includes our ever-expanding spiritual awareness, nutritional balance, mental, emotional and physical wellbeing.
I am a Level II Quantum Healing Hypnosis Therapist. This hypnosis therapy was developed by Dolores Cannon, a Hypnotherapist and Publisher for more than forty-five years. This unique form of hypnosis accesses a client's subconscious directly.
This therapy allows the client to get the answers to the questions they seek in order to live this life to the fullest. A person may come in with questions about a decision, a relationship, their health, career, life purpose or universal laws and leave with a higher understanding.
I also do a form of energy work developed by Dr. Bradley Nelson called The Body Code, where we identify and correct the different imbalances that cause all kinds of physical and emotional problems for people.
We maintain the health of the energy body by releasing the trapped emotional energies and emotional baggage we accumulate. Imbalances can also be infections, toxins, nutritional deficiencies and/or structural imbalances, and they are addressed according to whatever the client's body needs.
Basically, this work is all about removing imbalance in order to make conditions right for the body to heal itself.
More than ever before, we have the ability to create and expand our consciousness with our colorful energies. We are all unique. Our thoughts are energy filled with vibrations of all frequencies.
There are days we may feel pink with love and kindness for all. While other days may be colored with grey or black reflecting life's challenges and uncertainties. An orange ray of color brings vitality and fun to your day.
Blue days can fill us with peace or sadness. On bright yellow days, we may experience pure happiness and confidence. The color green may embrace compassion for a friend.
As you complete the canvas of your life, remember that you can experience life in the beauty of all the colors.There are no "bad" colors. You always have a color choice, no matter what, and if you get scared, color with your less dominant hand to experience humility.
I look forward to facilitating and assisting you to achieve your own personal wellbeing and life path goals.
All images courtesy of AnaZick & Maria Silva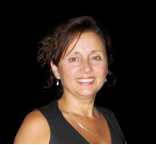 Ana earned her Master's Degree in Holistic Counseling from Salve Regina University in Newport, RI. She has been practicing for over thirteen years.
She is a Licensed Mental Health Counselor in the state of Massachusetts and accepts most insurances for counseling therapy only. Her healing energy sessions are offered at the Barnstable office, and via phone or Skype.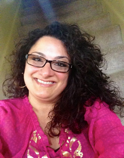 Maria Silva launched RED ROVER Dog Walking over four years ago. She is Bonded, Insured, Certified in Pet First Aid & CPR.
RED ROVER offers Dog Walking, Pet Sitting and Energy Work in the Barnstable Villages. Complimentary dog walking is available for cancer patients. She has trained with Animal Hospitals, Dog Trainers, Dog Behaviorists and other Pet Professionals.
When time permits, she volunteers for the Cape Cod MSPCA and Barnstable Dog Parks Committee.
Lotus Heart Center
Ana J. Zick, LMHC 774 238 2777
Weekly Programs at
Lotus Heart Center
Emotion Code Support Group
Spiritual Development/Mentoring
Learn to Eat Well & Lose 10 pounds
By Appointment Only
The Lotus heart Center is located at
275 Mill Way, Barnstable, MA 02630
For details about the center and upcoming
programs please visit
www.lotusheartcenter.com
or email anazick@gmail.com
Follow Lotus heart Center on Facebook
RED ROVER Dog Walking
Dog Walking/Pet Sitting service for all 7 of Barnstable's Villages
Maria Silva
774-836-6334