Nicola Burnell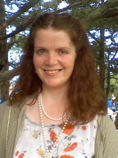 Nicola Burnell is the Publisher, Editor and a contributing writer for this magazine. In addition to writing her own novels, she teaches a series of Writing, Creativity Development and Personal Growth Classes.
She also works as a freelance editor and a Booktrope Publishing Book Manager.
Nicola is a member in Letters of the National League of American Pen Women and is Historian of the Cape Cod Branch. She strives to support the Arts on Cape Cod and collaborates with several cultural organizations in her community.
Nicola facilitates a variety of fun and inspiring CWO Events and plans to launch the Cranberry Creativity Conference September 27-29, 2013. This conference will bring artists, writers and musicians together in a series of classes and workshops designed to culminate in a closing afternoon festival of the work produced in each class.
Nicola lives in Harwich with her two sons and several pets.
To contact Nicola email Nicola@CapeWomenOnline.com
You can also follow her on Twitter and read her blog:
"Nic's Novel Project"
In this issue, Nicola has two articles:
Like most exciting ideas, the seed for the Cranberry Creativity Conference was planted long before the details emerged.
To quote the inimitable British musician Joe Jackson: "Cause if my eyes don't deceive me there's something going wrong around here." In the Summer issue of CapeWomenOnline magazine I asked readers to "look up" and examine the canopies of the oak trees in their neighborhood. The signs are so obvious they are hard to miss, but several months later, people are STILL unaware of this environmental nightmare playing out right in our own back yards!
Discover the Artists Way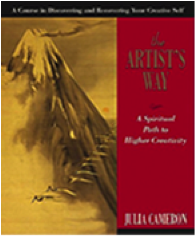 Mondays 10-12pm
November 18 – February 17
$240 (This 12 week class is payable in two installments of $120)
This dynamic, twelve-week program, explores the Artist's Way, the best-selling book by Julia Cameron. This interactive workshop introduces you to a variety of tools that will help you to blast through creative blocks and discover your authentic Creative Self.
The Artist's Way is not just for the artistically inclined, but for anyone ready to explore their creativity and develop a deeper sense of spirituality in their lives. This path of self-discovery will teach you how to open yourself up to creative expression and awaken your Artist/Writer/Musician within
The Healing Power of Writing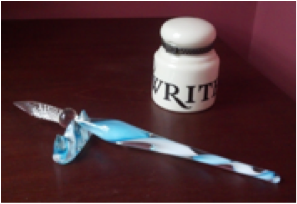 Thursdays 3-5pm
November 7 – December 19
$120
The power of the thoughts occupying our mind cannot be understated. We are what we think and believe. This class is designed to address those difficult stories that hold us back and keep us captive in their retelling of old, painful experiences.
This is a journey into your very soul. Through weekly assignments you will travel a personal journey based on honesty, sharing and support in a safe, confidential space.
When you write to heal, you write only for yourself, without regard for the expectations of others. This class invites the healing voice that lies within us all to be heard.