Shayna Mahoney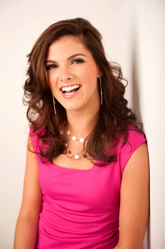 Shayna Mahoney is a transformational holistic health coach. She never thought she would have a business based in health and wellness until her father became disabled from taking the statin drug, Crestor, to lower his cholesterol.
Shayna began researching and became interested in nutrition and how she could possibly help others prevent what her family had been through. She then decided to attend nutrition school to become a health coach.
While in nutrition school she transformed her own mind and body. She started Loving Health Now in 2010 to inspire other women to reduce anxiety and depression naturally so they can feel more energized and happy.
In addition to her nutrition training, Shayna has an A.A. in Psychology, B.A. in Human Development, is a Certified Transformational Coach and is certified by the American Association of Drugless Practitioners.
Visit Shayna's website www.LovingHealthNow.com for more information, or email her at Shayna@LovingHealthNow.com
How passion lights the fire in our hearts and minds for what we truly desire for ourselves.