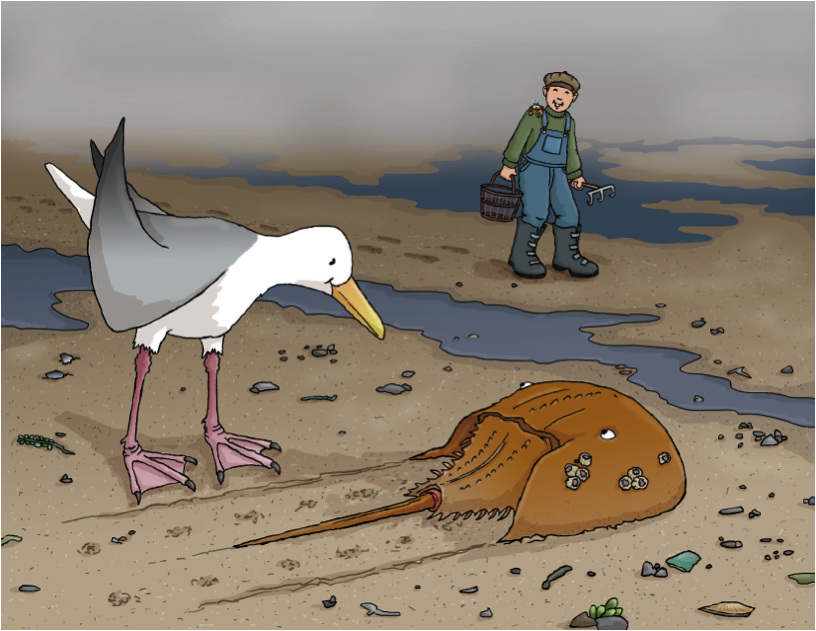 The Magic of the Clam Flats
The Art of Collaboration: Anne Rosen illustrates a new children's eBook
Wellfleet artist Anne Rosen has collaborated with storyteller Jim Wolf for the second time, and the two have come out with a brand newfangled eBook for children, The Magic of the Clam Flats.
What happens when a mother raises a good son? He gives back to the family! And that's what happens in this Cape Cod tall tale which is set during the Great Depression. Eight-year-old Nate's family is afraid the worst has happened when Dad's fishing boat fails to return to the harbor after a big ocean storm. His mother puts all her trust in Nate, and sends him out onto the foggy Wellfleet flats to do something he has never done before: bring home enough clams to feed the whole family.
The Magic of the Clam Flats is wonderfully illustrated. Anne's detailed attention to the creatures of the shoreline combined with a whimsical dash of personification enables her pictures not only to capture the printed story, but also tell stories on their own, especially about the curious and fun-loving nature of seagulls.