by Janet Eckhoff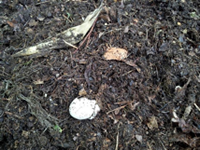 When I started gardening, thirty years ago, the idea of composting was not just foreign, it was considered weird. I stumbled through my first few years without understanding much about soil, much less the idea of amending soil to improve my gardening efforts.
We moved to a new home and my soil was solid clay. We had a large old septic tank removed and I wanted to develop a flower garden in the spot which was now a huge pile of dirt right outside my back door. I had no idea how to amend the soil so I started by adding sand, which turned out to be a terrible idea and resulted in something that resembled concrete rather than soil.
Through trial and error, and advice from our local nursery, I discovered composted manure. It was expensive to buy enough for such a large area and really hard work to dig it into the clay.
I took the Master Gardeners program and discovered that soil was the most important component of successful gardening. I also learned that it was 'soil' and not 'dirt.' Never, ever call it 'dirt' to another Master Gardener! But even more importantly, I learned about composting and doing it myself. …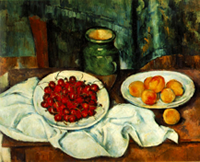 by Maggie Davis, MS, RD, LDN, FADA, FAND
What do the colors on your plate tell you about your health? Are there vibrant colors in your diet only because the fast food you buy comes colorfully wrapped? Or are your meals filled with the natural color and beauty of a variety fruits and vegetables?
Colorful foods are not only appealing to the eye but reflect a broad spectrum of the nutrients and antioxidants within. As a painter uses different colors and shades of those colors to create a painting, like Paul Cezanne's still life shown above, you can use colors to plan appealing and nutritious meals.
Even the herbs and spices you use to season and garnish your food can contribute to the overall nutritional quality of your food. For example, The turmeric that seasons your curry and makes it a golden color may actually help you to prevent Alzheimer's Disease.
Repaint your plate with colorful fruits and vegetables and replace starchy and refined foods with something each day from each of these color groups. Make your plate a work of art. Add nutrition and subtract calories from your diet at the same time …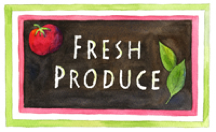 If you love the smell of fresh fruit and vegetables in your kitchen then relax - we have compiled a full list of local Farmers Markets for you.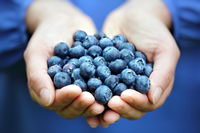 All you have to do is choose which one of these wonderful markets to visit first!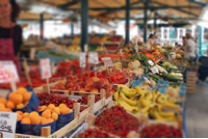 Follow the Farm Fresh link below for information about dates, times and locations of Farmers Markets from Buzzard's Bay to Provincetown.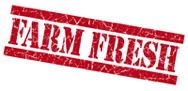 ADVERTISE WITH C
W

O
Cape Cod's Green Magazine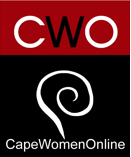 We publish five seasonal issues of CapeWomenOnline Magazine:
Winter Spring Summer Fall Holiday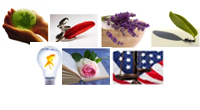 Click here for Advertising Rates
& Special Multi-Issue Offers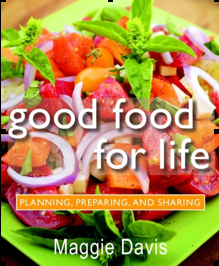 Available at Amazon.com