Buying Local - A Family Tradition
by Nicola Burnell
When I was growing up in the suburban town of Urmston, England, all shopping was local. We had everything we needed right on our doorstep. I don't recall car rides to the giant grocery store, or waiting in line at the checkout, or getting lost in a maze of bright aisles that offered dizzying choices of the same item, over and over again.
I remember the smell of the seasons changing as I walked into town, the sound of the vendors' voices yelling out their prices at the outdoor market, the feeling of familiarity that met me at every step of my weekly shopping trip, which never felt like a chore.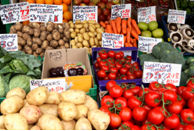 In addition to being 'cleaning day', Saturday was also 'shopping day' in my family. While the kitchen linoleum was still wet from 'a damn good mopping', and the air was heavy with wooden furniture polish, my sisters and I would prepare for our weekly shopping trip.

Holiday Happenings Around Cape Cod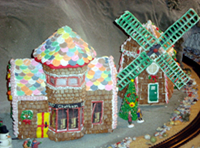 Gingerbread Village Display at the Chatham Bars Inn, 2008
When most people think of Cape Cod, they envision warm breezes and sunshine sparkling on the Atlantic Ocean. Sun. Sand, and summer fun.
But there's still fun to be had during a winter on the Cape – with Holiday Events scheduled in every Cape town from Bourne to Provincetown up to and including First Night Festivities and the annual "Dropping of the Cod" in Chatham!
While the December merriment lasts all month long, much of it is concentrated in the first two weekends. Check out our listing for ideas (alphabetical by town), but make sure to visit the websites for last minute schedule changes.
And don't forget your scarf and mittens!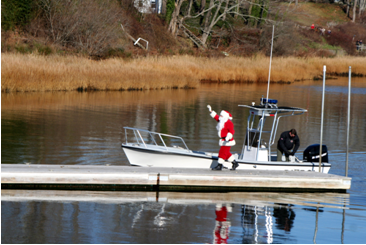 Santa arrives at Orleans Yacht Club for Christmas in Orleans Photograph by © William F. Pomeroy
Brush11GRAPHICS.com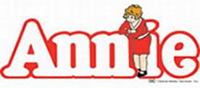 Harwich Junior Theatre
December 4 - December 30
105 Division Street West Harwich
Box Office 508-432-2002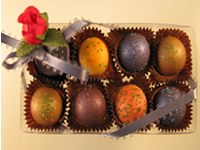 Celebrating Cape Cod's Finest Chocolatiers
by Nicola Burnell
When you ask a woman what she REALLY wants for the Holidays her response is usually simple: Peace, Love and Chocolate!
Not just any chocolate – locally made and personally packaged chocolate. This is chocolate the way the gods intended it to be – not mass produced or tasting like plastic, but divinely inspired, melt-in-your-mouth chocolate that will never get re-gifted.
Follow this link for a sampling of Cape Cod's finest Chocolatiers, who's labors of love contribute more than just confectionary to their local communities.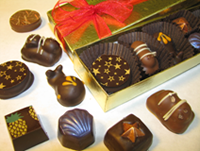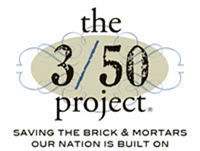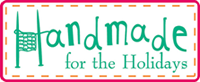 Local women make
the holidays a little warmer
This holiday season, two Cape women will create, gather, and distribute hand-knit winter clothing to local homeless women and children, and they're rallying an army of local knitters and crafters to aid them in their cause.
Handmade for the Holidays, organized by local crafters and businesswomen Beth Dunn and Melissa Averinos, will deliver hand knit gloves, hats, scarves, mittens, blankets, quilts, and stuffed animals to young families on Cape Cod who are going through difficult economic and emotional times.