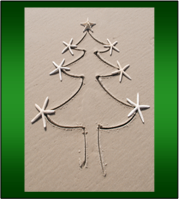 Going Green for the Holidays
by Myka-Lynne Sokoloff
Are you wishing for a white Christmas (or Kwanzaa, or Chanukah, or Winter Solstice?) You can have your snowy holiday and make it green, too! With a bit of thought you can both lesson your carbon footprint and save money as you face down the annual gift- giving orgy.
In the real estate business, the three rules for success are location, location, and location. Similarly, to create a green holiday season, consider keeping it local, more local, and most local.
As you begin to pencil that holiday gift list, consider shopping on Main Street in your own hometown.

Be as Green as your Christmas Tree
by Lynne Delaney
The roots of the Christmas tree go back to simpler times when humans and nature weren't so far apart. With modern life has come mass production of this ancient Holiday symbol. A family's Christmas tree is more likely to arrive on the back of truck than a sled pulled out from nearby woods.
Electric lights blaze and decorations carry the production stamps from far away factories. But the trees are still green, and there are ways to bring more "green energy" into every aspect of this tradition.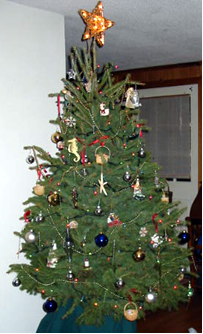 Lynne's Living Christmas Tree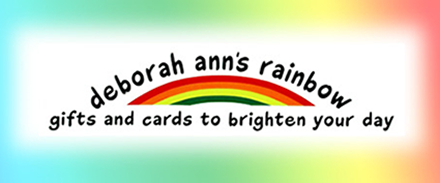 Eco-friendly Gift Ideas: Think Globally, Act Locally
by Katie O'Sullivan
Holidays and gifts go hand-in-hand. But before rushing off to the mall in a panicked frenzy, take a moment to consider the environmental impact of your gift giving.
Does every gift need to be imported from China, made of non-biodegradable plastics, powered by a jillion non-rechargable batteries, and swathed in yards of needless wrappings?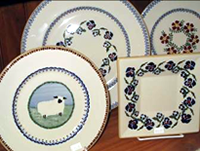 Looking for "environmentally friendly" gift ideas, though, can be a tricky task. The best eco-ideas are to give the gift of time, service or expertise, or make donations to a charity in the recipient's name.
Handmade coupons included with a card can mean a lot to the right recipient, as can a handwritten letter or old photographs and mementos. But handmade isn't always the answer. Which leads us back to the shopping frenzy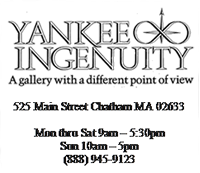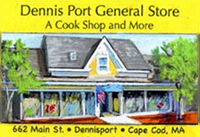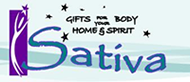 Located in Historic Downtown Harwich Port, Cape Cod MA 508-430-4410 www.sativastuff.com