Tired and Overworked
by Bev Ryle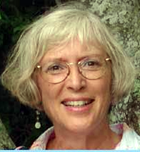 It's 3:30 in the afternoon and I am writing this with a large pot of tea beside me. It sounds very civilized, except that I made the tea because I am tired, and I felt compelled to work on this column. Instead of taking a nap, I chose to take a stimulant and fall back into my pattern of overwork.
The good news is that I rarely do this any more, and when I do I am conscious of the choice I am making. For years, I just pushed through my fatigue and remained a victim of my own calendar and "to do" lists with absolutely no awareness of how damaging being a supercharged performer was both to my professional life and to my health.
Many of my clients do the same. They talk about how the long hours and demands of their work life are draining their energy and robbing them of time for being with family and friends, serving the community, and taking care of themselves. They constantly struggle to stretch their days to accommodate more, but they do not see how they are participating in a dangerous cycle that entraps them

Recipes for Working Women
Cape Women share their fast but delicious recipes with CWO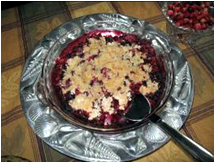 American Bounty Cobbler
Working women can always find a little extra time to fill their homes with the delicious aromas of the holidays.
This easy recipe is a favorite of Dennis resident and marketing whiz Susan Duggan Arayas, and a tradition at her holiday gatherings.
Sweet & Sour Steak Tips
Davida Peninger, the assistant manager of Chatham's busy Dunkin Donuts, hosts a family get-together each year on Christmas Eve. With the entire extended family gathering after church services, Davida finds a buffet is the easiest way to go.
Praline Chocolate Decadence
Lisa Beltrandi works at Station Avenue Elementary School in South Yarmouth as a full-time aide. This special dessert pie is decadent and very rich – her two favorite components of any dessert! It's also a nice change from the usual pumpkin and other fruit pies that inundate our holidays. Best of all, she promises it's very simple to make!

From Funky to Elegant:
Local Colour Resale Boutique Opens in Orleans
If you are looking to stretch those clothing dollars this holiday season, take a trip to the Local Colour Resale Boutique, near the Land Ho! Restaurant, in Orleans. This resale consignment shop offers a high-class style and attitude.
Owner Dale Tracy, mother of four, is no stranger to making ends meet. When her children were small Dale was a single mom. "I had to learn creative financing out of necessity."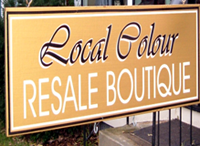 In this day and age, people are looking to cut costs wherever they can. Not only does resale afford customers the chance to buy clothing at a fraction of the original retail cost, it also gives them an opportunity to consign gently worn clothing and earn some money.
As the former owner of a children's consignment store in Brewster, Dale brings years of accumulated talent and experience to her new business venture. "I know the business very well," she explains.
While the boutique specializes in formal wear, Local Colour has something for everyone. Dale caters to teens and women of all ages and sizes.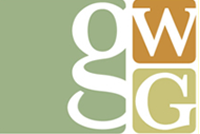 Counselor at Law:
A Lawyer Who Listens
56 Main Street
Orleans, MA 02653
508 255-1411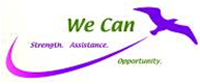 Women's Empowerment
through Cape Area
Networking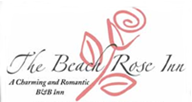 17 Chase Road Falmouth Cape Cod
800 498-5706 www.beachroseinn.com