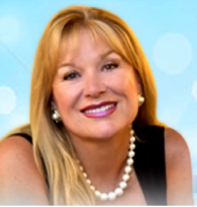 Cancer Q & A
with Kathy Kanavos
Ask Me Anything!
Kathy O'Keefe Kanavos addresses your
concerns about Cancer
Dear Kathy,
My name is Dee. I am 75. I am not yet a long time survivor of nasopharyngeal cancer but I want to be. (Nasopharynx cancer or nasopharyngeal carcinoma (NPC) is the most common cancer originating in the nasopharynx, the uppermost region of the throat, behind the nose where the nasal passages and auditory tubes join the remainder of the upper respiratory tract.)
I was diagnosed on July 2, 2012, completed six cycles of R-CHOP chemotherapy in November of 2012, and had a clean PET scan in May of 2013. I go back next week for my nine month follow-up. I am regaining my hair, which fell out during treatment, but I still lack a sense of well-being. I have feelings of sadness and loss as well as anger.
Does it get better day by day? It helps to talk about it.
Dear Dee,
You are a winner! It is not every day that I hear from a survivor like you, so I consider this an exceptionally good day.
Your feelings are perfectly normal. You have been in a long, difficult fight for your life and you are battle weary. Give yourself permission to feel everything you had to put on the back burner of your life while you fought.
It is healthy to embrace your emotions. There is going to be sadness at your loss of time, finances and lifestyle. But that is over now!
When you are done acknowledging your pain, slowly get back into the swing of life. Continue to do what you love, even if it is only for a short time each day. Walking is great exercise, as well as a way to rebuild your strength and celebrate life in its natural state.
Kathy
My brother is 62 and was just diagnosed with stage IV stomach cancer which has spread to the colon and intestines. We are devastated. He just started chemo and is feeling nauseated and fatigued.
When we read about the remission success rates for this stage of stomach cancer, we are scared. Have you ever heard of, or met any stage IV stomach cancer survivors? We are literally petrified.
Any suggestions or thoughts would be most helpful.
Andy
Dear Andy,
Your brother is so lucky to have such a loving sibling by his side. Yes, I have heard of stage IV stomach cancer survivors, and I've heard of and MET stage IV recurrent pancreatic cancer survivors, whose cancer spread to their liver and bones.
I have a very close friend who beat stage IV bone cancer that was in nine places. My point is, don't read the negative statistics. There are no norms. And there are many individuals who defy the "established norms". With you by his side to keep his spirits up, your brother has a very good chance of being one of those survivors, too. More people than ever before are surviving severe cancers, and living long lives to tell about it.
It is very normal to feel nauseated and fatigued during chemotherapy. Unfortunately, it is the nature of the beast, but in time will pass. Keep negative people and thoughts away! Stay positive for your brother. Celebrate all the small successes along with the big ones. And take time out for yourself. Stay strong and remember to take care of yourself first, and your brother second. Caregivers get stressed and tired too.
Good luck and keep us posted on your brother's success.
Kathy
Kathleen O'Keefe-Kanavos is a two-time breast cancer survivor who penned SURVIVING TRAUMALAND: The Intuitive Aspects of Healing.
She is represented by Devra Jacobs of Dancing Word Group, and Steve Allen Media. In addition to writing this column, she's a phone counselor for R.A. BLOCH Cancer Foundation, an inspirational speaker, and appears frequently on inspirational radio shows.
Visit her website and Facebook page, follow her on Twitter and connect with her on LinkedIn.
If you are struggling with your own diagnosis, or know someone who is, please email Kathy with your questions and concerns at:
katkan@comcast.net
Dear Kathy,
I was diagnosed with grade III, stage III follicular NHL back April of 2009. (Follicular non-Hodkin's lymphoma is the most common of the indolent lymphomas.) My treatment was six rounds of R-CHOP chemotherapy with a Neulasta shot after each chemo session. I've been in remission for 4 years.
I just saw the oncologist today for my 6 month follow up. I have one more PET in Feb 2014, and then maybe no more of those unless my symptoms reappear.
I had significant neuropathies that lasted for years in my feet and still feel the tingling and numbness at same time if I'm on my feet all day. Will this ever completely go away?
That's one of the reasons (among many!) that I hope this cancer never comes back - I don't think I would be able to tolerate the neuropathy from the new treatment on top of the neuropathy from the old treatment.
Kevin
Dear Kevin,
Congratulations on your six year mark! Like you, I also had the Neulasta shot after each chemotherapy treatment and had some bone pain in my hips. Like the neuropathy, it also went away over time. It took about six years to completely go way, so you are well on your way to the finish line.
If I become very fatigued, sometimes I will get a tingle or two in my feet. It is my body's way of telling me to slow down and smell the roses. Voicing your desire to never get the cancer back and to stay healthy is the first step in manifesting a healthy future.
Let the readers of CapeWomenOnline Magazine join in that manifestation and repeat, "May Kevin enjoy a life of abundant wellness. We wish it so and therefore it is!"
Kathy