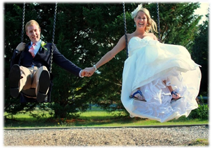 by Grace Finch
When I received my save-the-date invitation to the wedding ceremony of a dear friend of mine I was thrilled at their choice of location. Brewster's Drummer Boy Park is the perfect backdrop for a wedding ceremony.
The large white bandstand sits amid an open grassy field that overlooks the sand dunes and water of Cape Cod Bay. A nearby playground invites families and children to play and enjoy the surroundings, and an old windmill stands tall on top of a hill along the edge of a beautiful wildflower garden.
The bride and groom had chosen this location because they'd both grown up in Brewster and had visited this park their whole lives…
Happy Holidays!!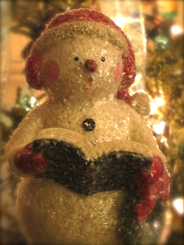 Photograph by Maureen Grandmont
From our family to yours,


Cape

Women

Online Magazine
Publisher's Note: I am republishing this poem which first appeared in the Winter 2013 issue of CWO because it is an important reminder about why it's so important we remember our homeless neighbors this Holiday season.
Christmas (revised & revisited)
by Colorado T. Sky
The old woman wheels a shopping cart
Containing all she owns
Down a dismal city sidewalk
Greyly paved with ice and snow
And the eight-track tape loops carol gaily
As the holiday lights the malls
And a Volvo plows a puddle
And splashes her torn sneakers
With the detritus of Christmases
So very long ago
Down a sullen city alleyway
A silent figure creeps
Lean and mean and just fourteen
Looking for a place to sleep
Rummaging through the dumpsters
Scavenging something to eat
As the wind blows brightly-colored paper
Along the ground around his feet
In the lee of a trashcan rampart
Underneath a cardboard sky
An ancient hero settles in
To lay down, as if to die
Ignored by the land he swore to serve
And a monolithic bureaucracy
His Silver Star shines grimly dim
On his "welcome homeless" travesty
But whatever happened to the kind of Christmas
That came at Christmastime?
Riding on an electric train
In the window of the five-and-dime
The spirits of childhood Christmases
Seem all to have faded away
Riding through a shattered dream
In the shadow of a one-horse sleigh.
(1994/2010)
Published with kind permission from the formerly homeless poet Colorado T. Sky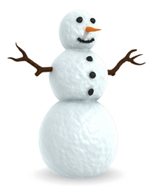 Support your local store owners this Holiday season! Enjoy hot chocolate and cookies while you browse for gifts at Cape Cod's annual Holiday Strolls.
The CWO Holiday Elves have rounded up details of your local Holiday events to help you plan your festivities.
Our Holiday Happenings schedule lists (in alphabetical order by town) fun things to do from Bourne to Provincetown…
Join us for the 24th Annual National Homeless Persons' Memorial Day
December 21, 2013
Federated Church in Hyannis
Memorial Service begins at 5pm
Click on A Miracle on Cape Cod link below to watch a video about Homeless not Hopeless, Inc., an organization that "offers a hand up, not a hand out" to Cape Cod's homeless community.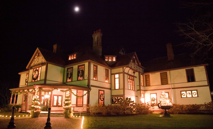 Top decorators and designers showcase their talents in the elegant rooms of Highfield Hall beginning November 29, in an annual event that offers a little something for everything this holiday season.
Join your Cape Cod neighbors for seasonal piano music while enjoying home-made goodies and the debut of the Highfield Blend tea in the tea shoppe. Santa will be available by the elegant fireplaces on weekends to greet children and pose for informal family snapshots.
Click HERE for program full event details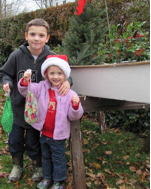 The Eighth Annual Holiday Cookie Stroll will take place on Saturday, December 14, from 10am-3pm, rain or shine, in historic Bass River, South Yarmouth.
Click HERE for the delicious details