The recipe for a wonderful holiday may lie in what you give to yourself
by Jessamy Scovil
I sat down to write this article and thought, "Do I dare? Really? Should I? How bold! Simply give away my holiday recipes?"
The thought seems ridiculous. I invent these culinary delicacies and purposefully keep them secret. They are under lock and key in my Longaberger recipe card basket. You know the one; the overpriced floral bow basket with LONGABERGER written across the top and signed by every artist. That basket cost me $150...
The recipe below is unique - I'm warning you. There are no calories. There is zero fat.
There is a long standing family tradition behind this recipe and I am ashamed to admit that I make it every year. The ingredients often change, yet the outcome is always the same.
My infamous family recipe looks a little something like this…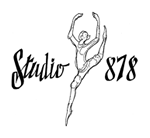 Together
We Are...
Changing Bodies
Changing Lives
For classes schedule visit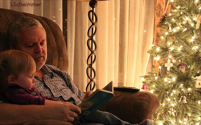 by Maggie French
The seasonal escapades are about to begin. We will create list upon list of things to be done to celebrate, enjoy, get through, and endure the next six weeks. Our lists will no doubt include the well-known "Gift List."
"Come they told me...pa rum pum pum pum"
When and where did all this giving of gifts begin?
Is it from the story of the first Christmas with the gifts of Gold, Frankincense and Myrrh? Or is it, dare I say, after a Celtic pagan relating to the winter solstice, when gifts were exchanged between clans and chieftains as a means of renewing ties and friendship?
What are the origins of this activity that now seem so onerous? …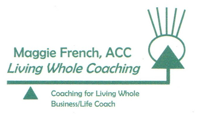 A whole life is about
finding your balance
And a Holiday Partridge in a Holiday Pear Tree
by Constance Wilkinson, LMHC, MFA
It's the CWO Holiday Edition once again. Several celebrations manifest in this season, most involving food, and some involving the giving of gifts. So here goes. My first gift to you via this column is the gift of Review.
So, let's take a look at what we've accomplished so far. First, we've promoted the notion that meditation is good for you. We've also explored the idea that meditation can produce good results with a relatively small investment of time and effort, making it impressively life-economical…
Gifts two through ten are gifts of insight, presented in the holiday list tradition of partridges, pear trees, turtle doves, ladies dancing, swans-a-swimming, etc.
These gifts of insight appear outwardly as books on meditation, books sorta about meditation, books about how to look at things a little differently. Some of these books are by people I know, and the rest are by people I don't know, but whose work I admire…
How healthy are your chakras?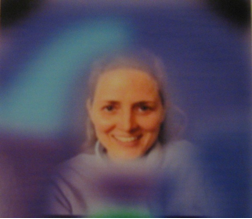 The Aura Imaging System examines your energy field and creates a report of the overall health of your chakras.
To make an appointment email newconsciousspirit@yahoo.com or call
(508) 241-3048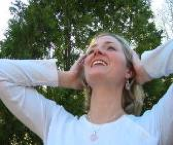 Channeled by Lynne Delaney
Start with your Heart
Dear magnificent ones of the new dawn. You are being called to celebrate every gift in your life right now. When you are grateful for all you have, doors will open to inward abundance and complete healing of your body mind and spirit. Start the process of celebrating all of life's gifts with you, within your inner spirit. Take time to really feel, see and know all of the gifts you hold in your heart. These gifts may include your ability to love yourself, to fully connect with your inner spirit and with Infinite Spirit …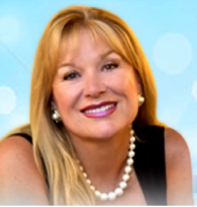 with Kathy Kanavos
Kathy O'Keefe Kanavos addresses your concerns about Cancer
Ask Me Anything!
Kathy discusses the importance of dealing with your emotions about cancer, how to stay positive even after a stage IV diagnosis, and offers an affirmation to combat the fear of neuropathy…